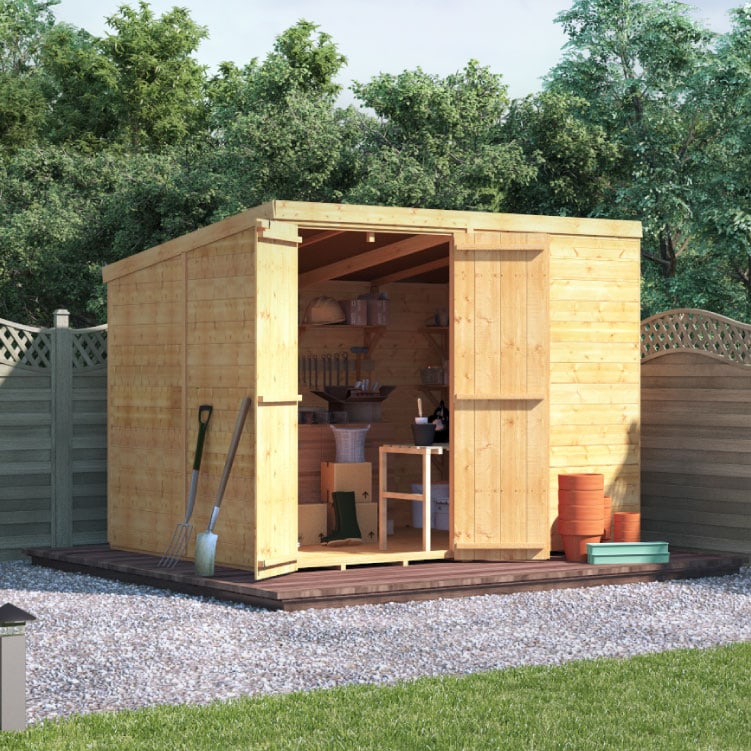 The billyoh 10 x 6 master pent shed serves as an ideal storage building with a strong, durable tongue and groove build'. '.strtoupper('w')ith a stylish and modern look, this wooden garden shed is sure to fit in any space'. '.strtoupper('n')ow with 11mm...
The billyoh 10 x 6 keeper overlap apex shed now comes with a tongue groove floor and felt included in the price'. '.strtoupper('b')oth incredible value and extremely versatile, the keeper overlap is the perfect choice when it comes to a wooden garden...
Apractical addition to your outdoors this 10x6 pent dip treated shed is spacious andperfect for storing larger garden equipment oreven use it as a workshop or hobby space'. '.strtoupper('m')anufacturedwith square cut overlap timber construction which...