Endorsed by the rhs suitable for the home or garden sturdy weatherproof wicker add comfort and style to your home, conservatory or garden with this pair of har low carr wicker armchairs. Created in partnership with the royal horticultural s ociety, they...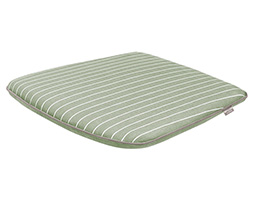 Added comfort and style mould and fire resistant keeps its shape over time tailored seat pad to fit the metal mesh cortona armchair and side chai r. Made from soft durable fibre that expands back into shape after every sitting , it will let you while...
Clean contemporary design adjustable legs for stability weather resistant comfortably seating 4 6 people, this metal mesh table is perfect for enjoying dr inks or dinner on the patio and looks great in contemporary gardens. Made from durable steel with...