Use this lightweight fry pan with your cobb bbq to fry meat and fish. The pan is coated with a non stick material, meaning that it is ideal for making pancakes and omelettes. The aluminium base provides even heat distribution. For use with the cobb compact...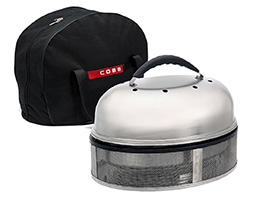 This bbq is the perfect choice for those who love to entertain outside. Ideal for catering for a larger group, as it allows large amounts of food to be cooked simultaneously. This item is supplied with a carry bag and roast rack. Product information made...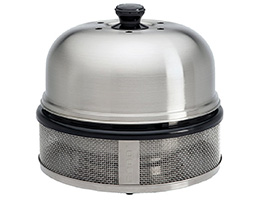 This compact bbq is ideal for gardens with limited space and for use whilst travelling. With the same ability as a full size bbq, but in a more portable package. You can roast, bake, fry, grill or smoke your food. Product information made of sturdy and...