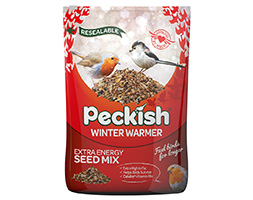 Energy rich formula great value bulk bag enriched with vitamins and nutrients give vulnerable birds the extra fuel they need in the chilly months with this bu mper pack of calorie packed seed mix. With a blend of 12 energy rich ingredients, including...
A leaf mixture that can be sown up to october outdoors, for picking leaves over winter, or sown through the winter under glass or on a windowsill. Ready to eat in just 3 weeks.why buy salad leaves from the supermarket when you can grow them easily at...
What better way to welcome spring than with a carpet of these lively little buttercup like blooms? It's unstoppably hardy! Rhs award of garden merit winner. Flowers in february. Height 10cm. Bulb size 4cm. Bulb sizes quoted in centimetres refer to the...