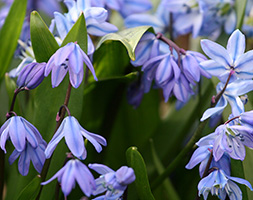 Position full sun or partial shade soil moderately fertile, humus rich, moist, well drained soil rate of growth average flowering period march and april hardiness fully hardy bulb size 7 8 dainty spikes of up to five nodding, bell shaped, violet blue...
Cornus alba 'siberian pearls' grown for its profuse flowering and the pure white pearl like berries that follows. Also its coral red stems that looks stunning against snowy winter days. Flowers may june. Height 150 200cm. Supplied in a 7.5 10 litre pot.
Why not have a host of golden daffodils !a host of spring flowering daffodils, perfect for bringing wonderful displays of colour to your patio containers and garden borders. This mix comes in delicate shades of yellow, pink and white and won't fail to...