Decorative poppy seed head stake, ideal for adding interest to bare borders in winter and supporting growing plants in spring. They can also be used to mark bulbs and dormant plants. Made from sheet steel with an antique brass finish and a coat of matt...
Support growing plants and add year round interest to beds, borders and pots wit h these sculptural poppy seed head stakes. Includes two wire loops to support su rrounding stems. Also useful for marking bulbs and dormant plants to prevent unearthing....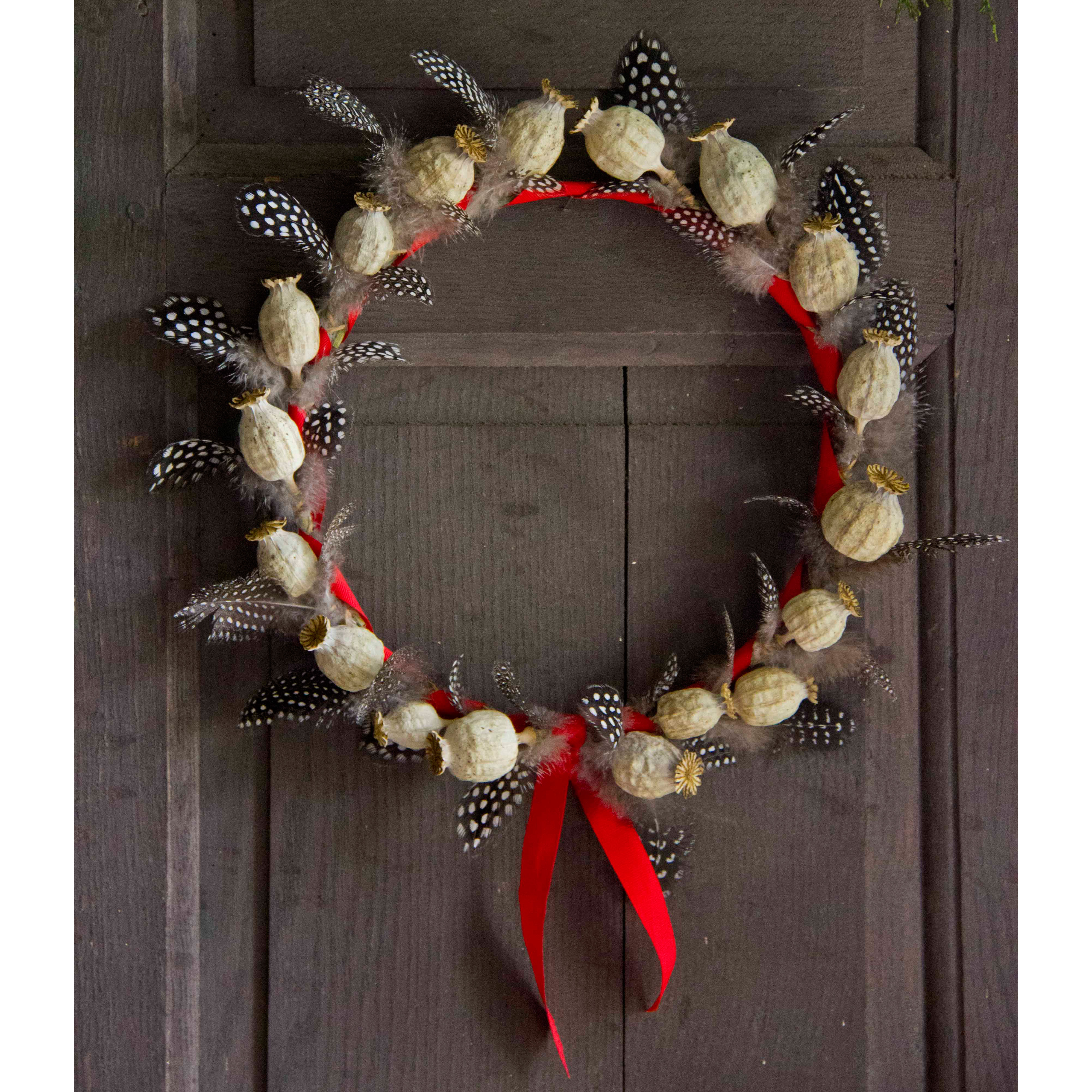 Handmade by the crocus team hereaposs a wreath that is both sharp and primitive, light and punchy with striking graphic colours softened by the natural irregularity of both the natural ingredients, the poppy seed heads and the feathers. It works well...