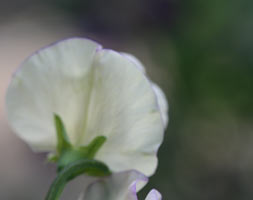 These sweet peas are autumn sown and grown in root trainers to promote longer deep roots. They have been grown under a cold polythene tunnel and whilst they are hardy, they are still young and do need that extra bit of protection on cold nights for the...
One of the most beautifully scented sweet peas available! Attractive blush pink flowers with a deeper lavender blue petal margin. Rhs award of garden merit winner. Ha hardy annual. Height 1.8m 6'. Medium scent scent 4.
Position full sun soil fertile, humus rich, well drained soil rate of growth average to fast growing flowering period june to september hardiness hardy annual each picotee petal has a creamy coloured base that becomes pinker towards the outer edges. The...