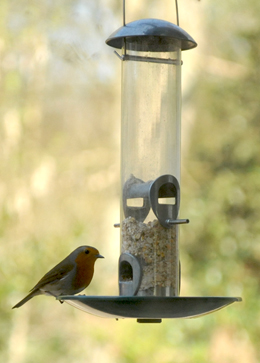 This is a very clever little device that screws onto the base of our standard feeders. Not only is it another place to perch but the bowl catches any seed that falls whilst the birds are feeding. Our local robin likes to feed from the bowl. For gardeners,...
Robust metal feeder easy to fill and clean attracts various species treat birds to a steady supply of seeds to get them through the leaner month s with this heavy duty feeder. Designed with two feeding ports, a hinged flick top lid for easy opening and...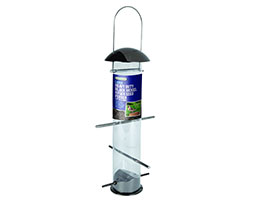 Bite and shatter resistant easy to refill and clean contemporary design treat hungry goldfinches to a ready supply of their favourite nyger seeds with t his robust squirrel proof feeder. Made from cast aluminium and bite and shatter proof plastic, the...