Did you know that i am related to the tasty little green garden peas, but you cant eat me! Originally i came from italy and my flowers come in every colour of the rainbow, except yellow. Height 180cm 6'.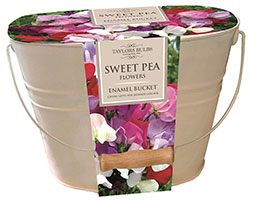 Position full sun soil fertile, humus rich, well drained soil rate of growth average to fast growing flowering period june to september hardiness hardy annual this is a great little gift set that includes everything you will need to grow your own crop...
Would you like the colour and fragrance of sweet peas for cutting without the hassle of providing netting or tall twigs as growing supports for plants growing up to 1.8 metres step forward jet set, a variety bred to grow to just half that height but with...