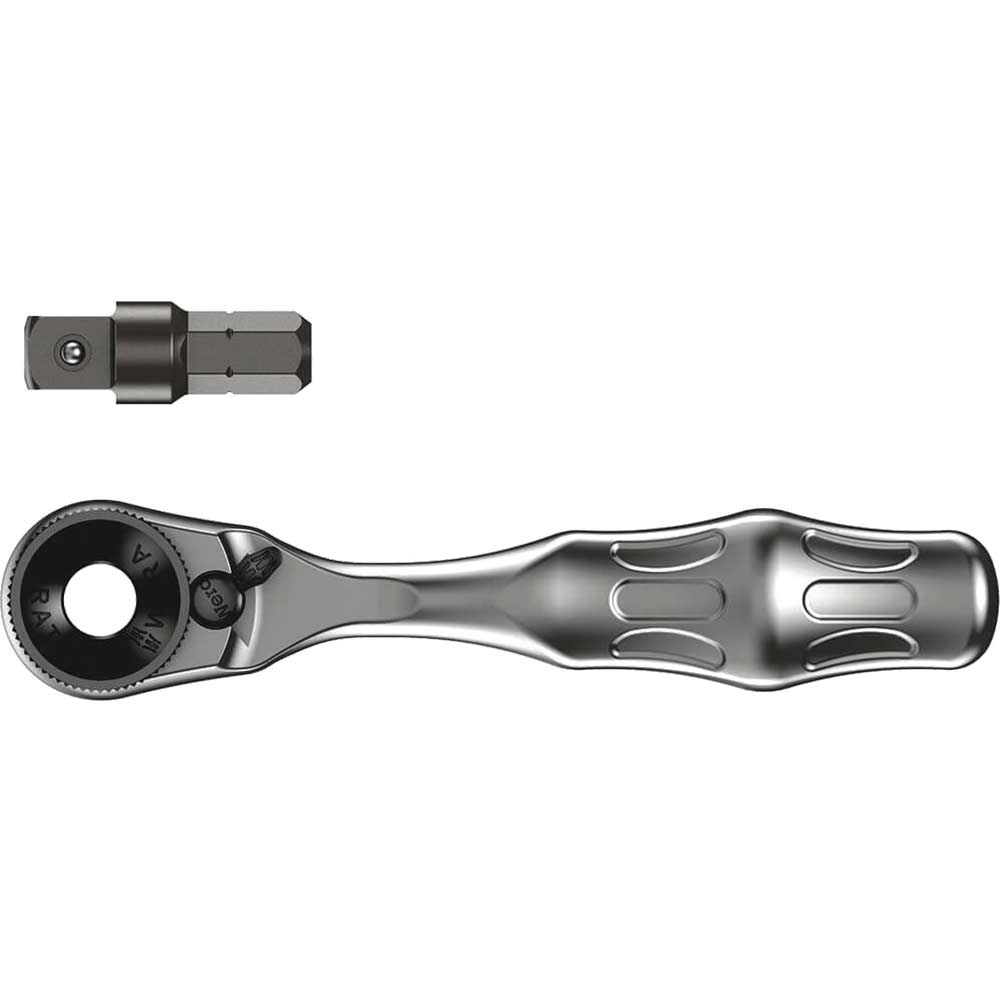 The wera mini ratchet. Simple operation, even with just one hand, in confined working spaces. Drop forged, full steel design and fine pitched mechanism with 60 teeth that allows a small return angle of 6° for precise working. The thumbwheel allows ra...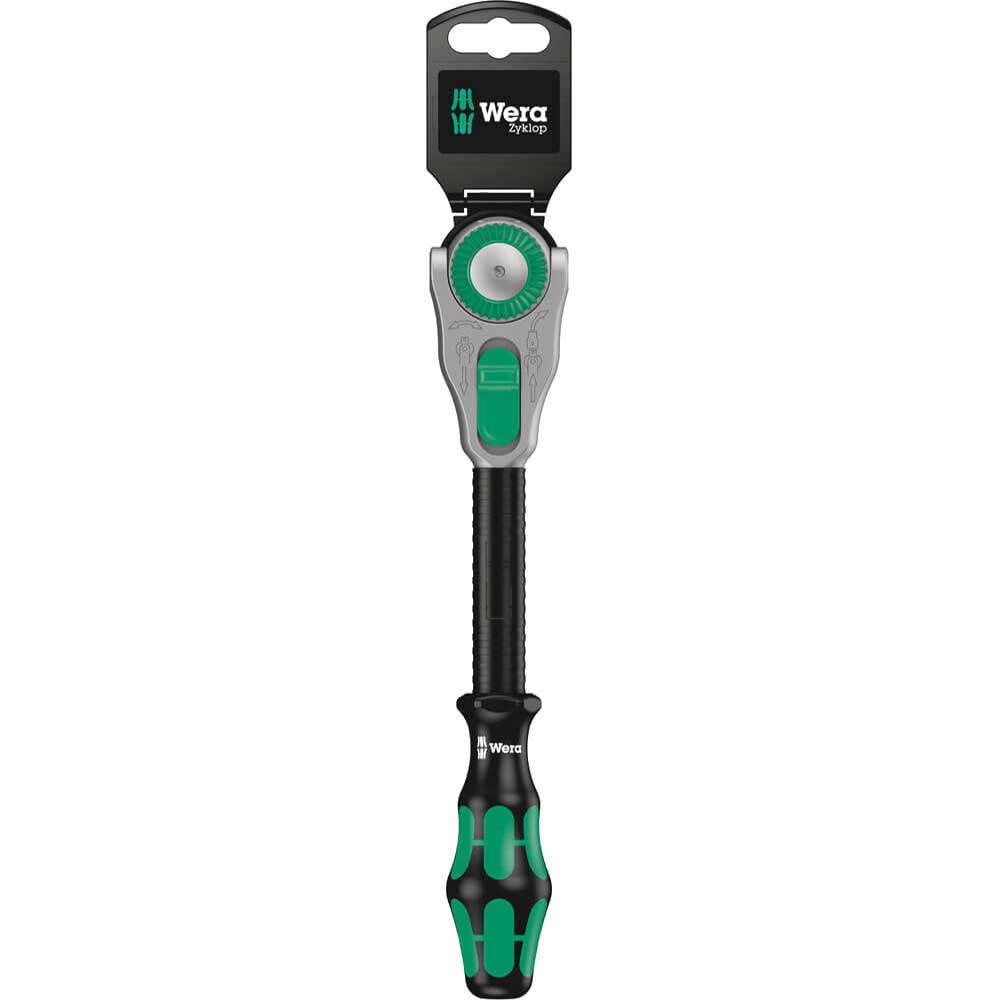 Zyklop ratchet with 1 2drive. The 72 fine pitched teeth enable a low return angle of only 5°. The ratchet head pivots freely and can be locked into any position by using the slide switch that is positioned on either side. It is even possible to work...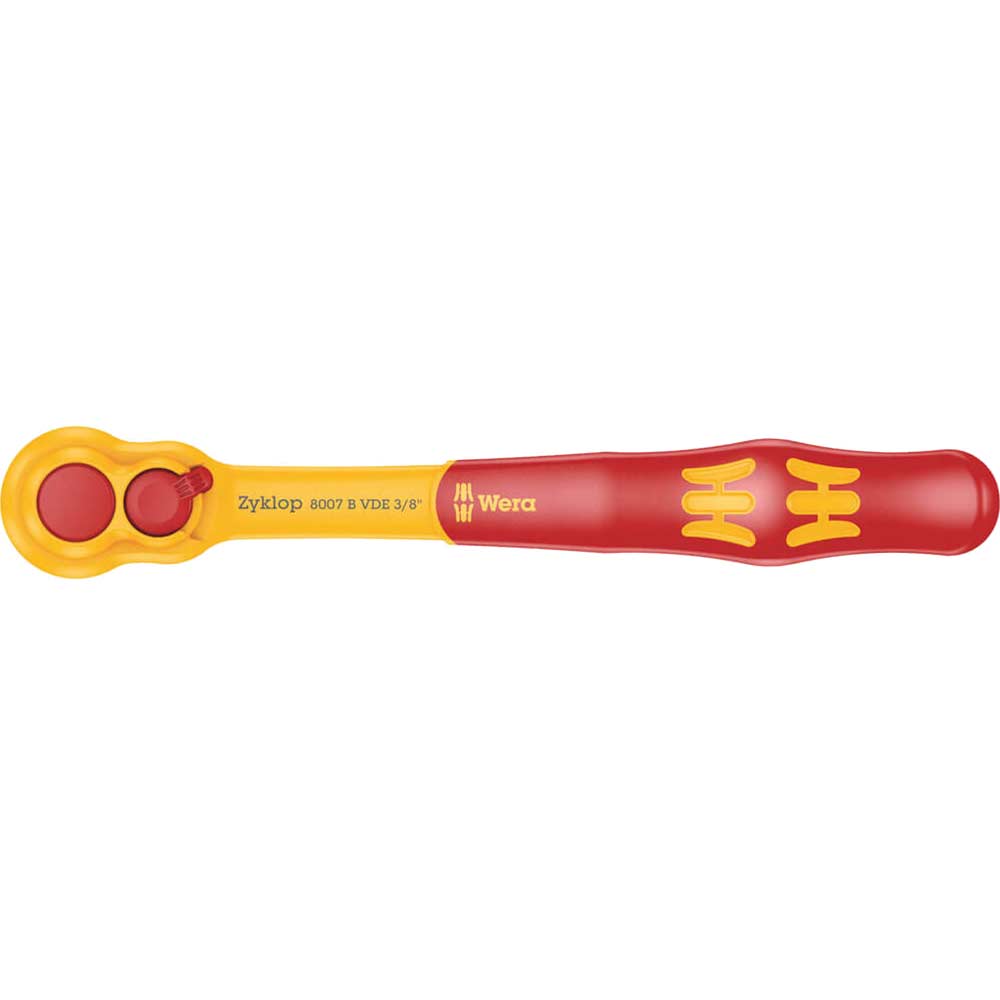 Zyklop ratchet vde with switch lever with the unmistakable wera design. Slim design for working even in very confined spaces. Due to the finely spaced 80 teeth, a low return angle of only 4.5° is possible. With a reversing lever for a comfortable cha...