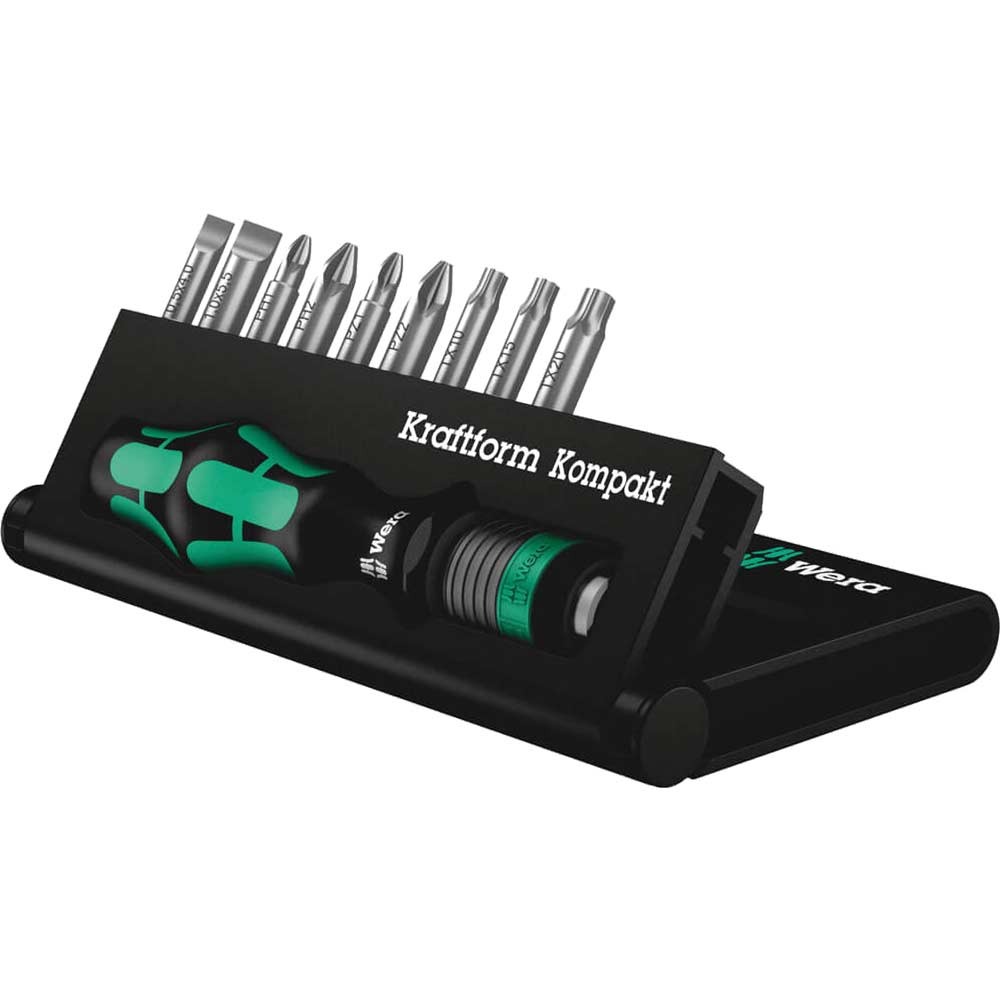 9 tough viscous wera bits for universal use. Torsion design to combat premature wear. 1 holder 813 r kraftform with rapidaptor quick release chuck multi component for high working speeds and particularly ergonomic screwdriving. Features bene...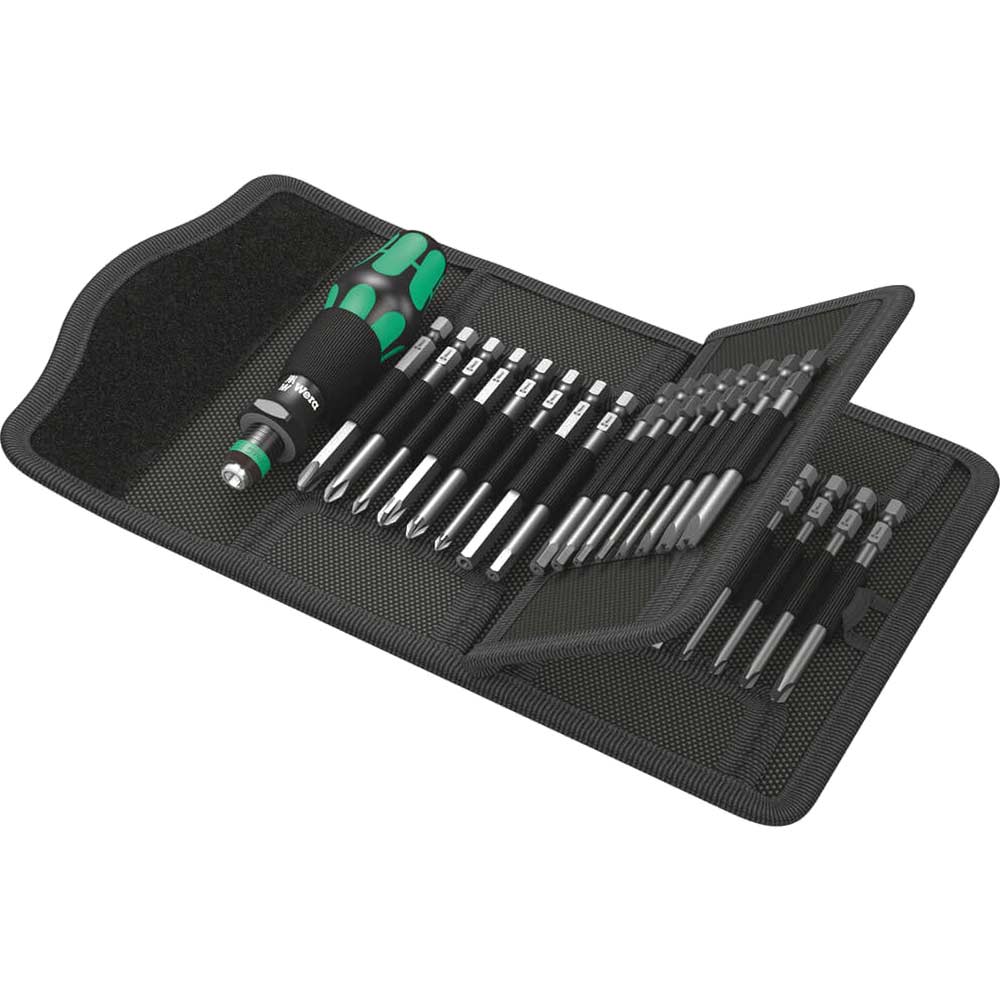 Pouch with 89 mm long bits. Includes 816 r kraftform holder with rapidaptor quick release chuck and multi component kraftform handle for low fatigue working. Suitable for manual and power tool operations 33 piece. Features benefits bu...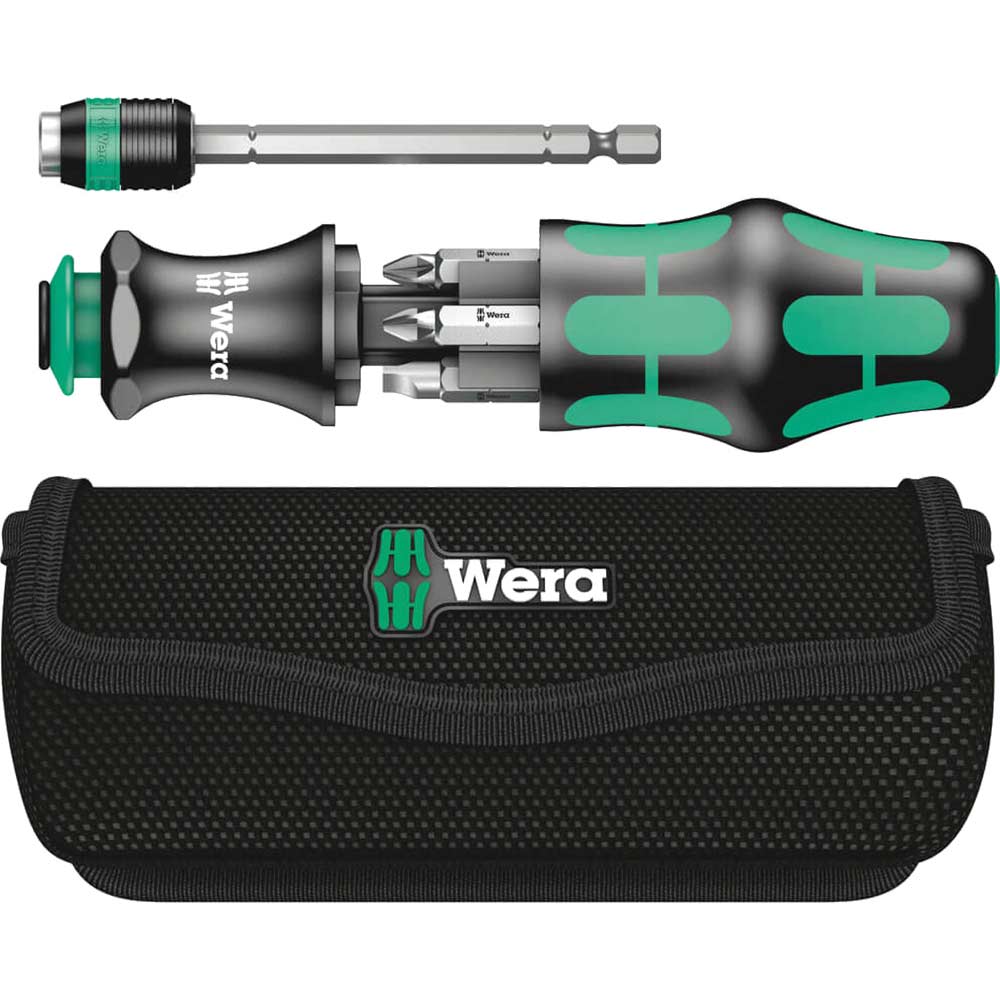 Wera compact tools enable both manual as well as power tool operations at the same time. The handle interchangeable blade system in a compact design with various blade tips in the smallest of spaces makes the user more mobile and flexible. Suitable f...