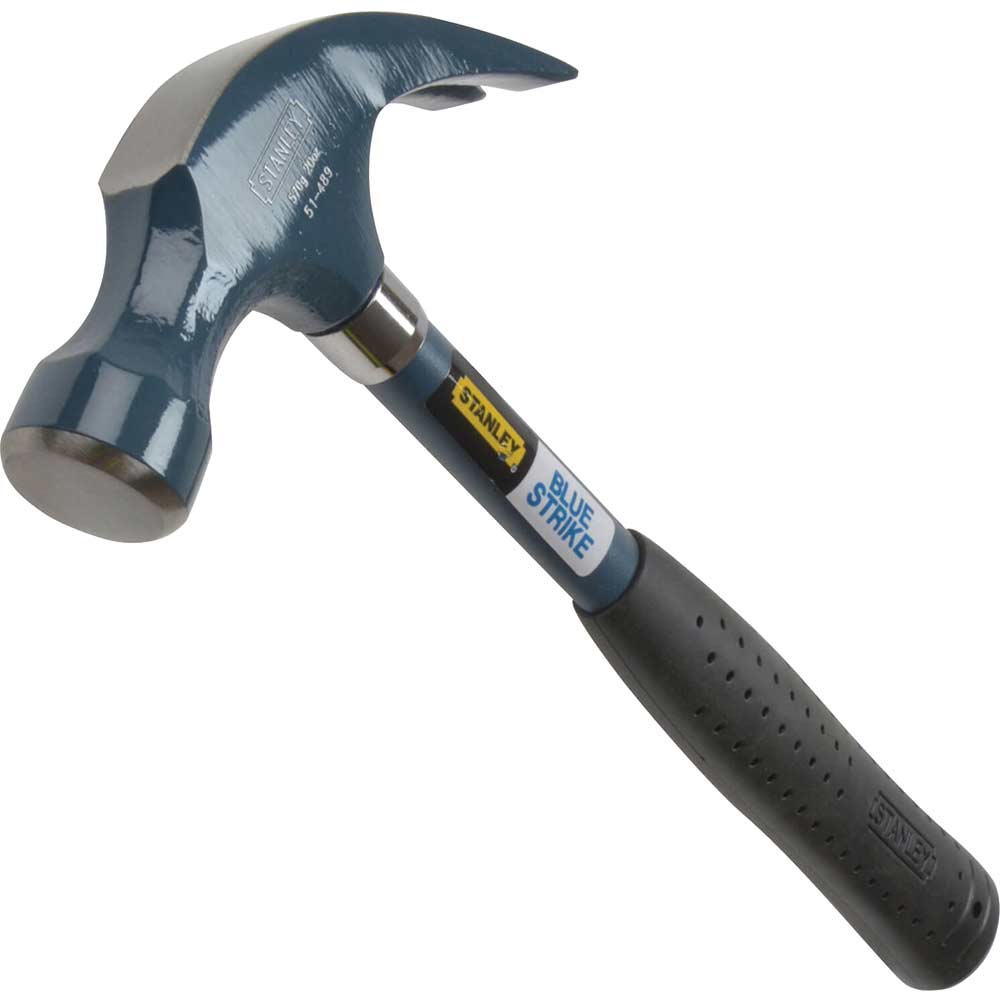 The curved claw head is made from forged, heat treated steel and the oval tubular steel shaft combines strength with a lightweight feel.the flock filled vinyl grips are impervious to heat, oil and most solvents.weight 567g 1 1 4 lb...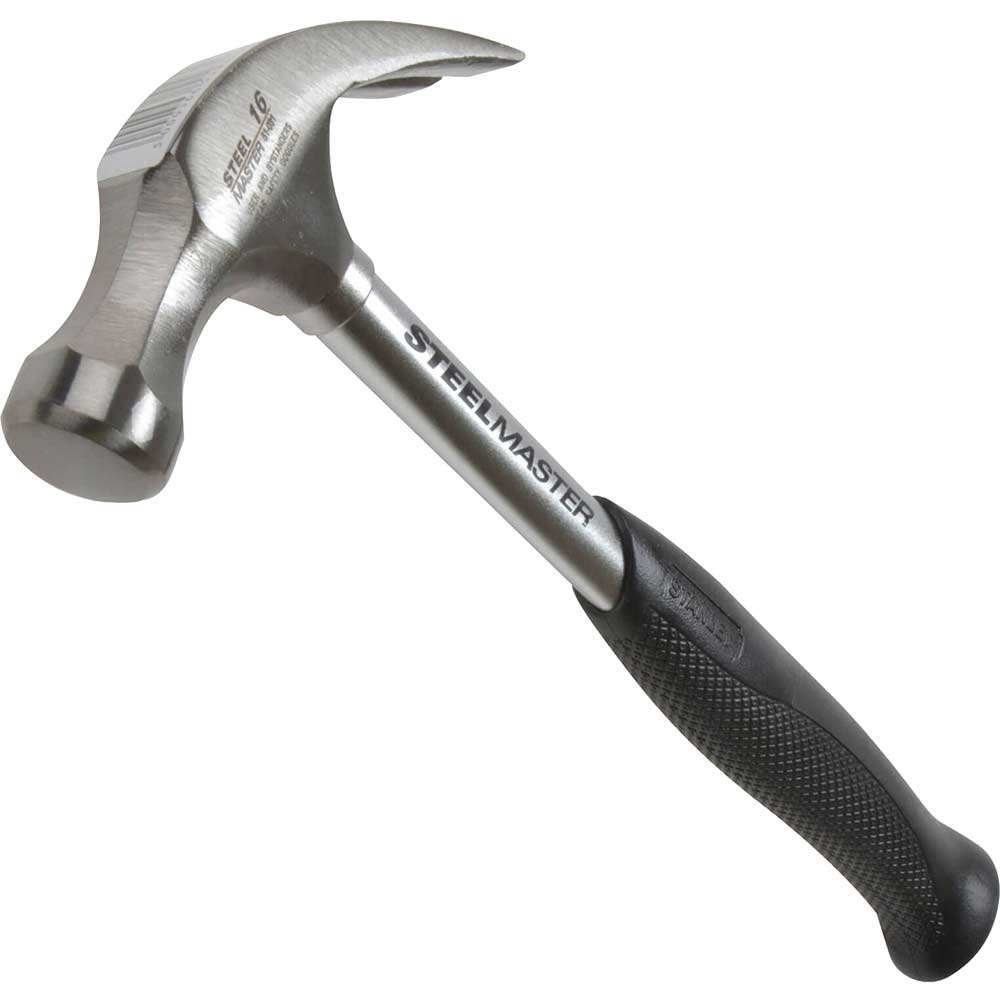 The stanely steelmastertrade claw hammer has a heat treated and polished carbon steel head for strength, durability and safety. A seamless, oval tubular steel shaft provides strength and balance and the vinyl soft grip ergonomic handle gives com...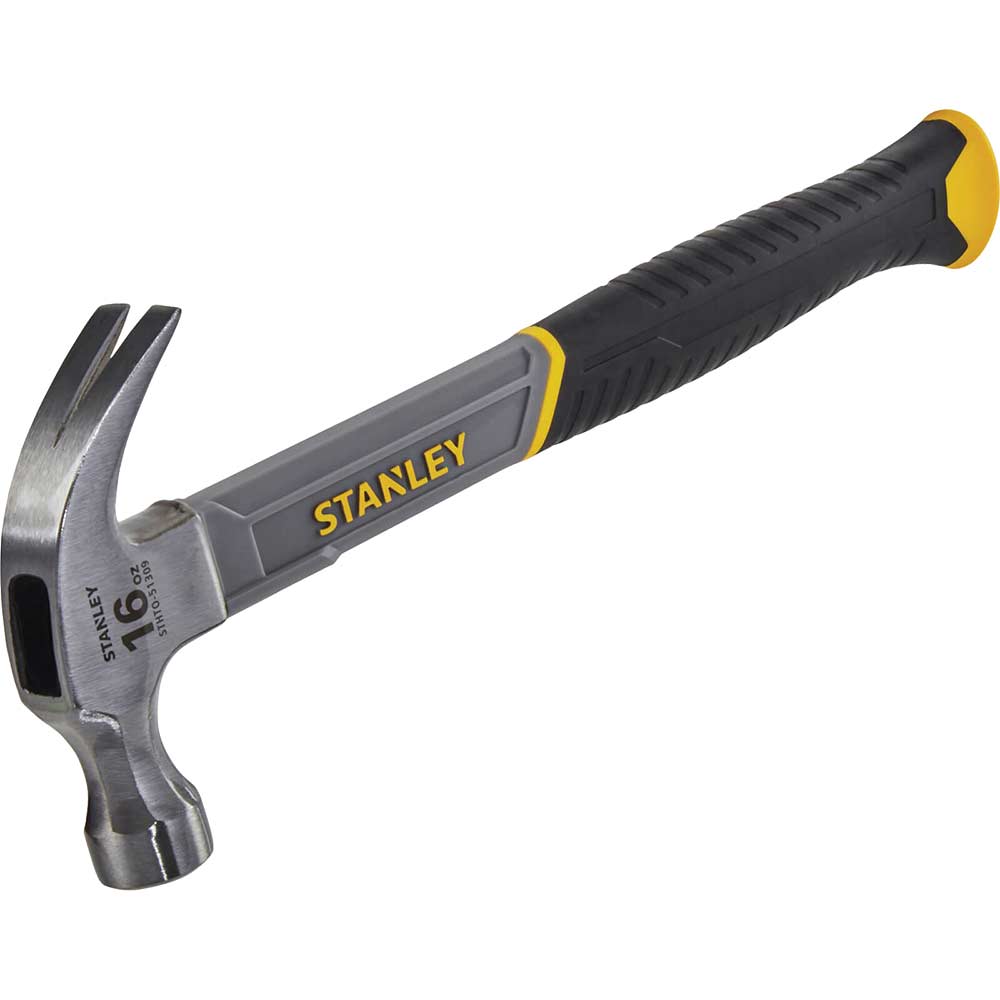 This stanley curved claw hammer has a lightweight design with a long handle for improved performance and less user fatigue. The handle has a fibreglass core that adds strength and helps to reduce vibrations. The polished smooth face has a tempered...