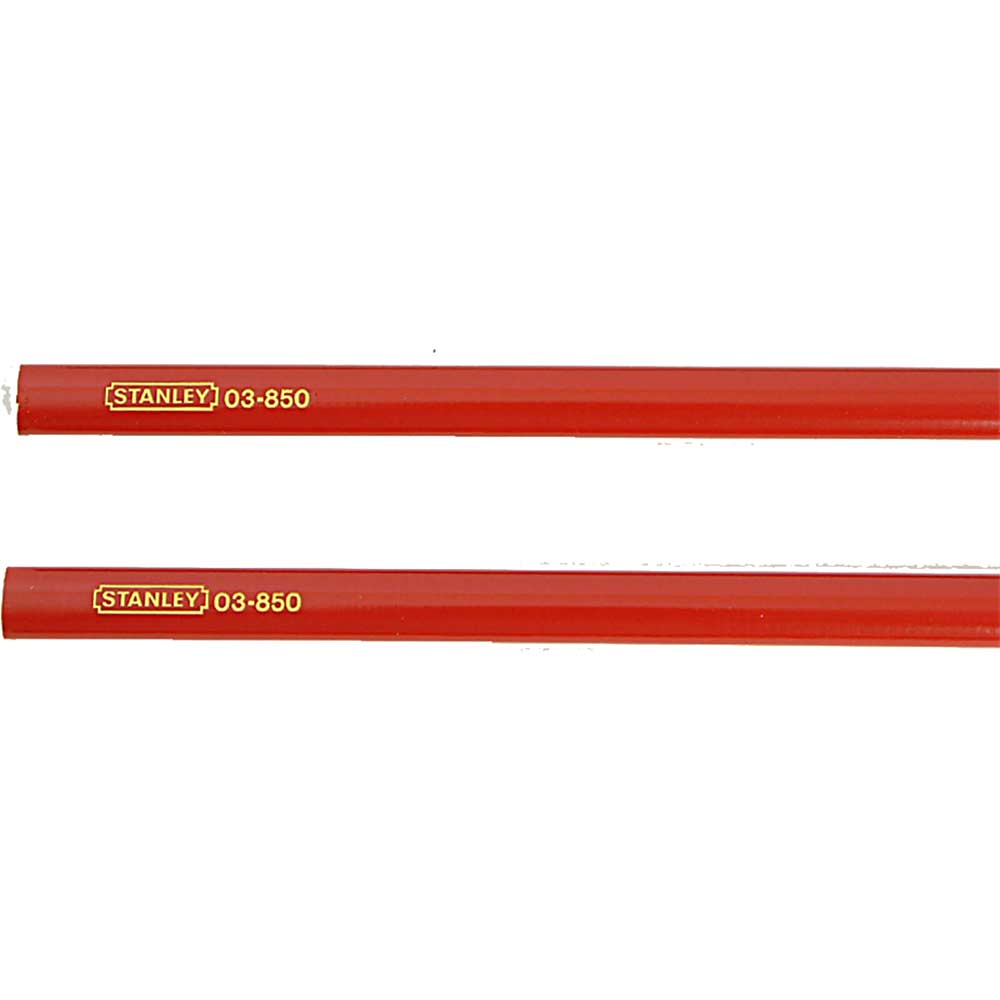 An oval carpenters pencil with a rectangular hb graphite core for clear marking on wood. The oval body prevents the pencil rolling off the workpiece and is colour coded red. Supplied as a pack of 2....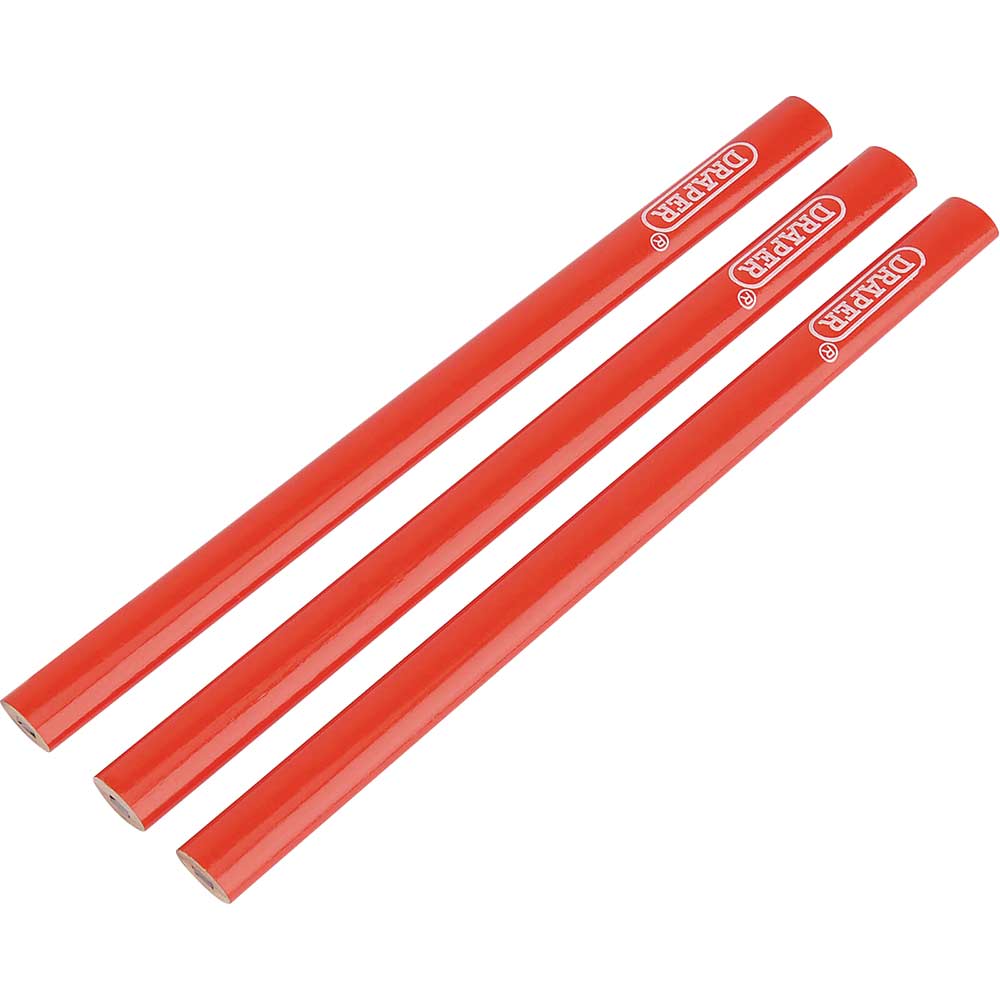 Traditional pattern broad medium lead pencils. Pencil length 174mm. Three pencils per card. ...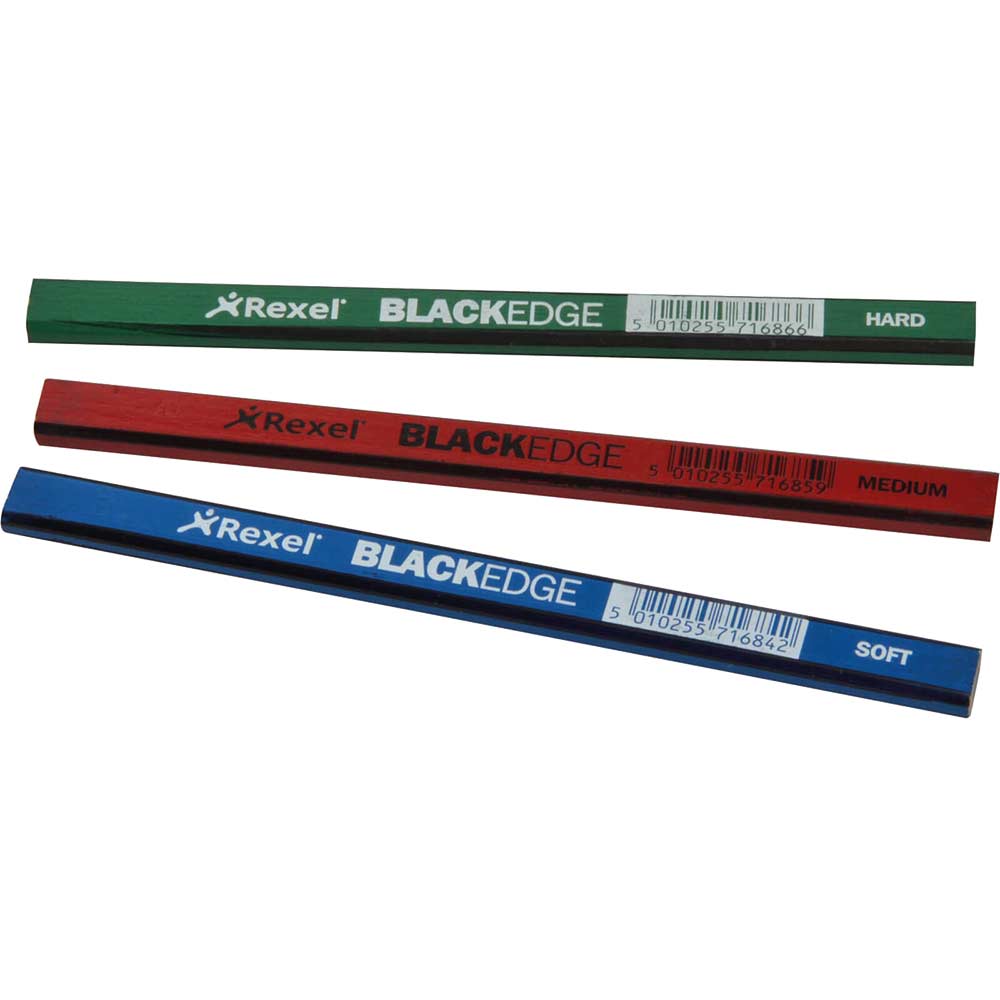 Blackedge carpenters pencils of oblong section which can be sharpened to a chisel shaped edge. This eliminates the tendency of a pointed pencil to follow the grain. Available in three grades green hard. For hardwoods, brickwork a...