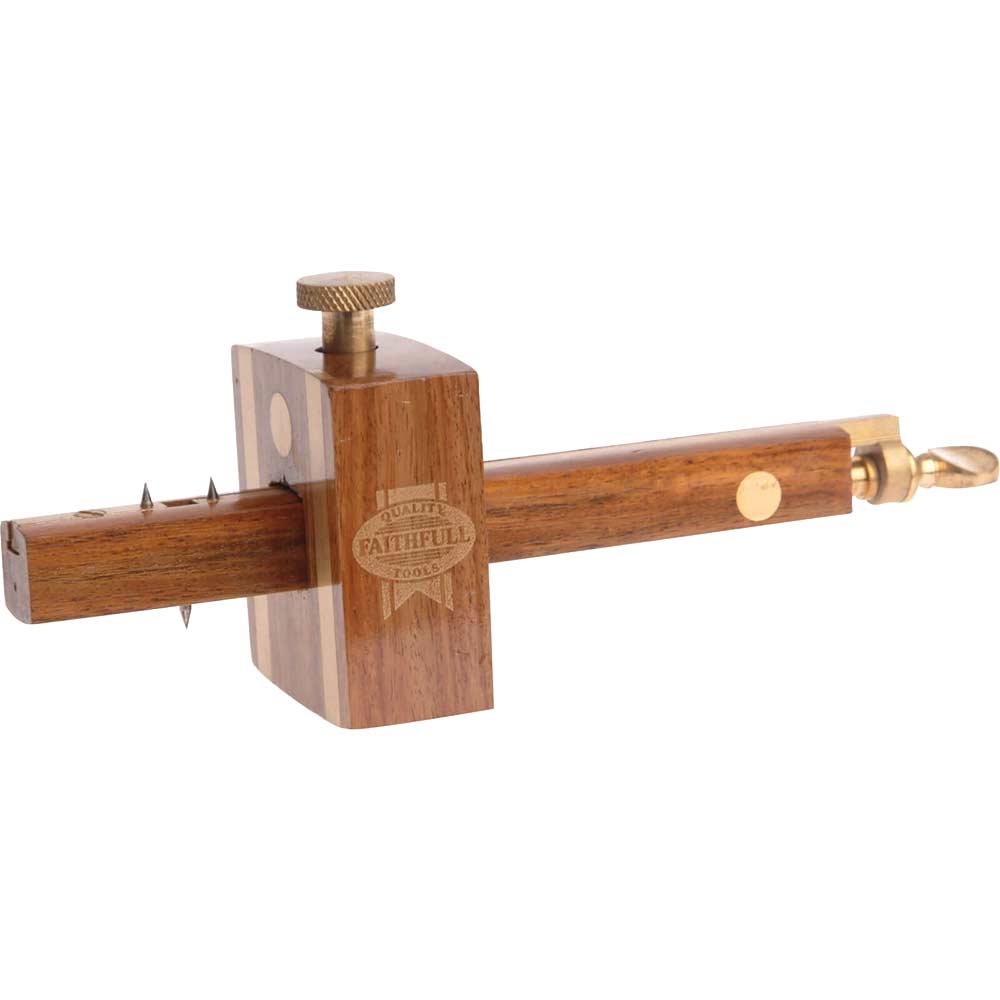 A high quality gauge made from the finest hardwood, and enhanced with brass facing plates and fittings. A nylon friction pad is fitted under the knurled brass thumbscrew to reduce wear to the stem and to ensure secure, smooth and accurate setting ...
Professional quality. Oiled rosewood with heavy brass inlays on marking faces for protection. Screw pin adjustment for accurate and consistent setting of mortice and tenon joints. Hardened marking pins. Knurled brass locking screw size 190mm 7 ...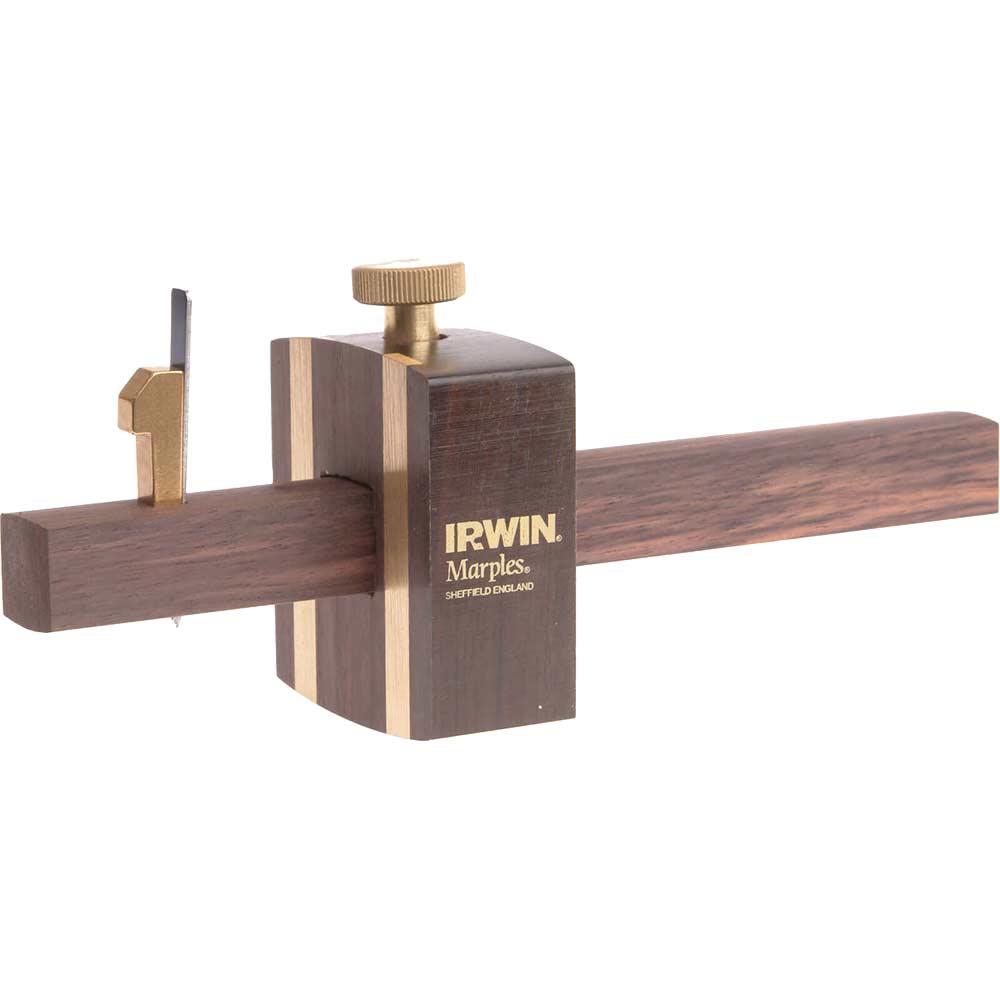 The irwin marples m2083 cutting gauge has a rosewood body and stock with a sealed finish. The thumbscrew is brass and the steel blade is held in place by a brass wedge. The blade can be used for marking or cutting strips of wood veneer and ...