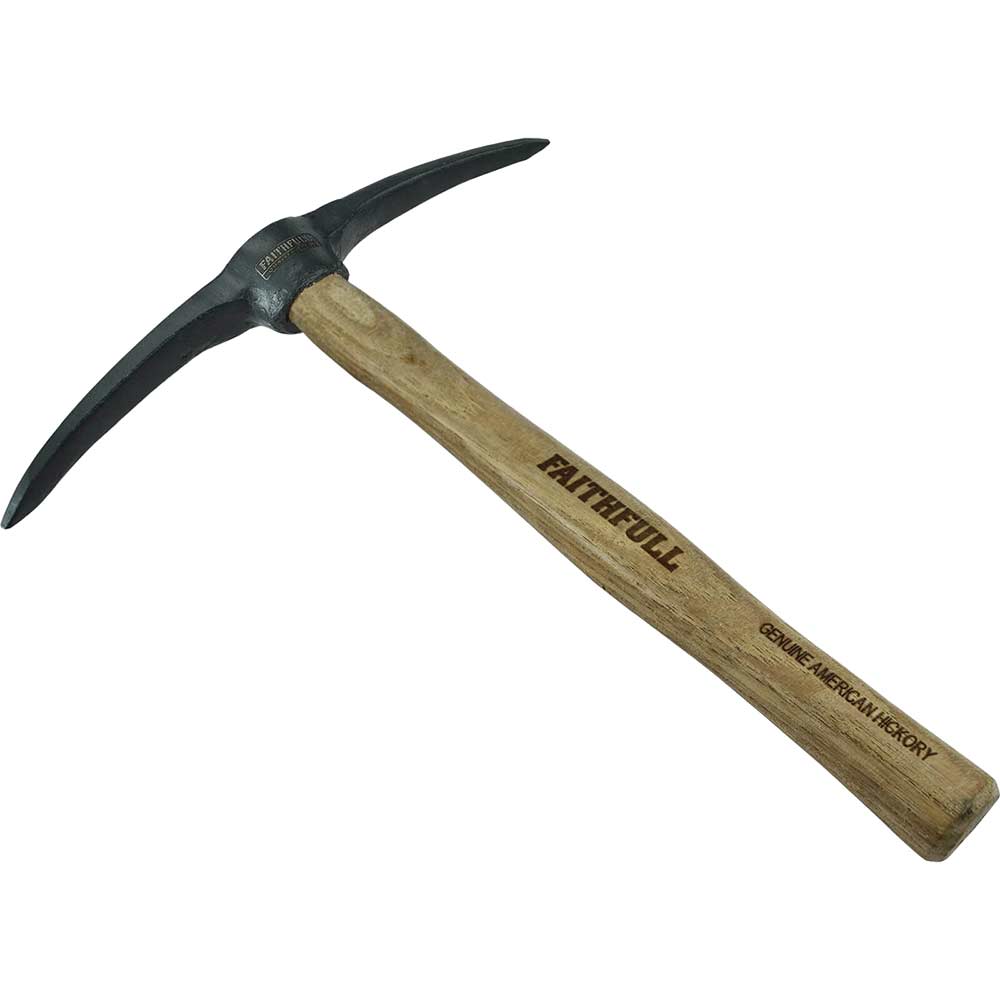 The faithfull bricklayers mortar pick available with double point.the point is used for clearing out old weathered mortar prior to re pointing. Fitted with a hickory handle....
Drop forged high carbon steel head hardened and tempered for strength and durability. Chisel and point cutting edges. Chrome plated, thick walled high strength steel shaft fitted with comfortable shock absorbing rubber grip. Info chisel and po...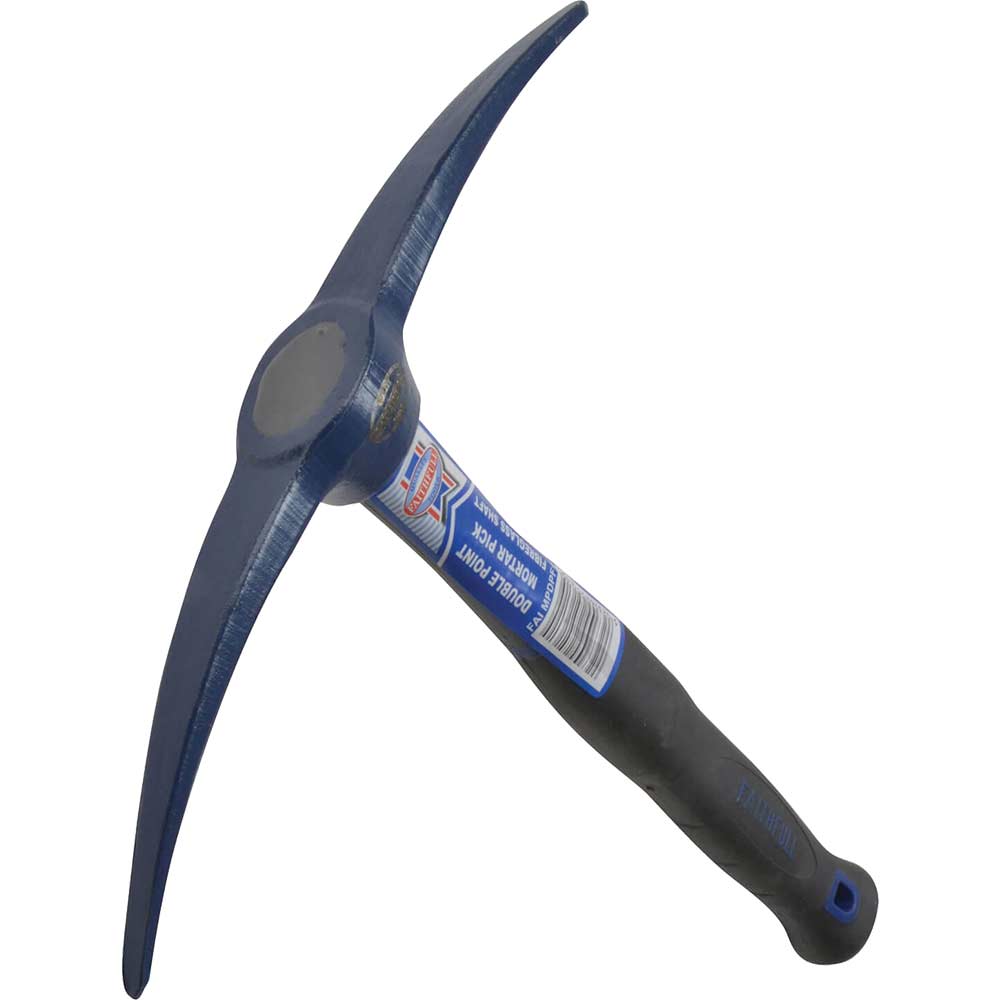 A traditional bricklayers tool with a double point.the hardened point is used for raking out weathered mortar joints and for digging out in clay, shale, sand or chalk, fitted with a fibreglass handle which is lightweight, extremely strong a...