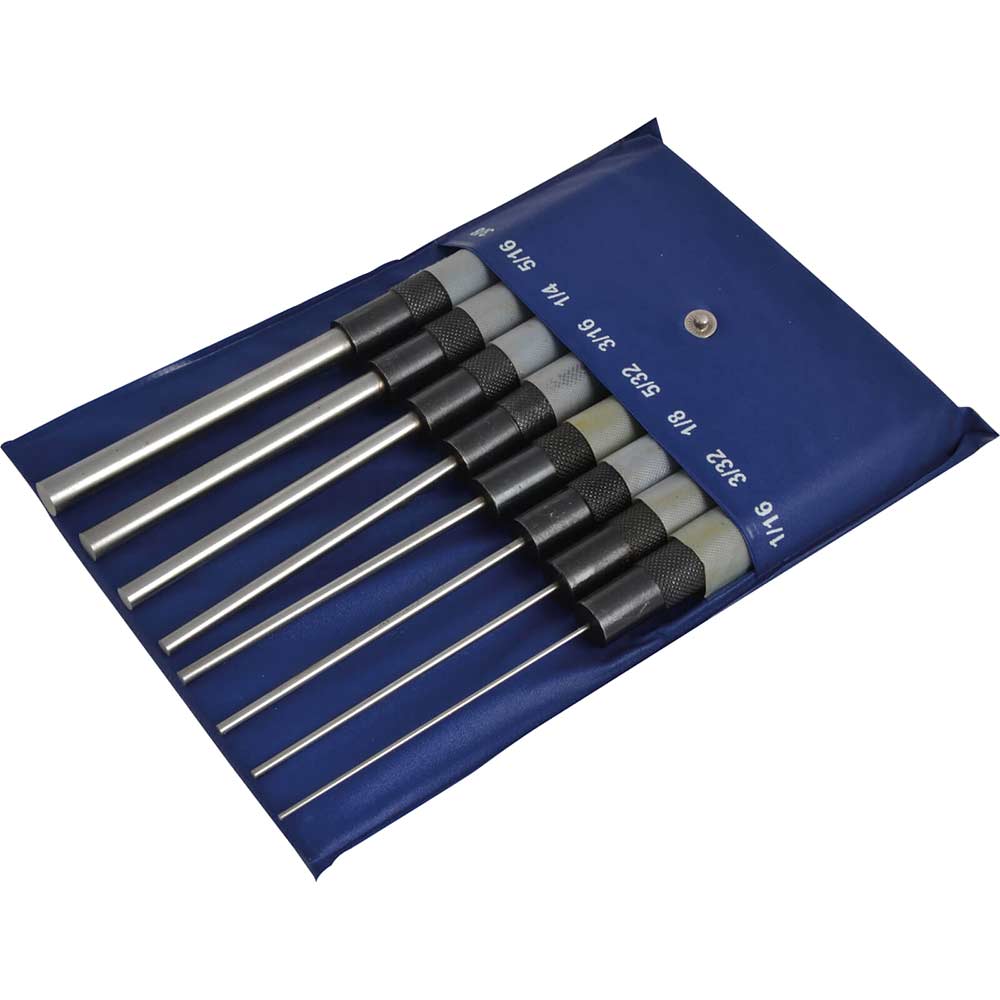 Faithfull long series pin punch with extended parallel shank, used for the removal of tight pin and metal dowels from mechanical fittings and machinery. Designed for heavy duty use and are made from uniformly heat treated tool steel with a ...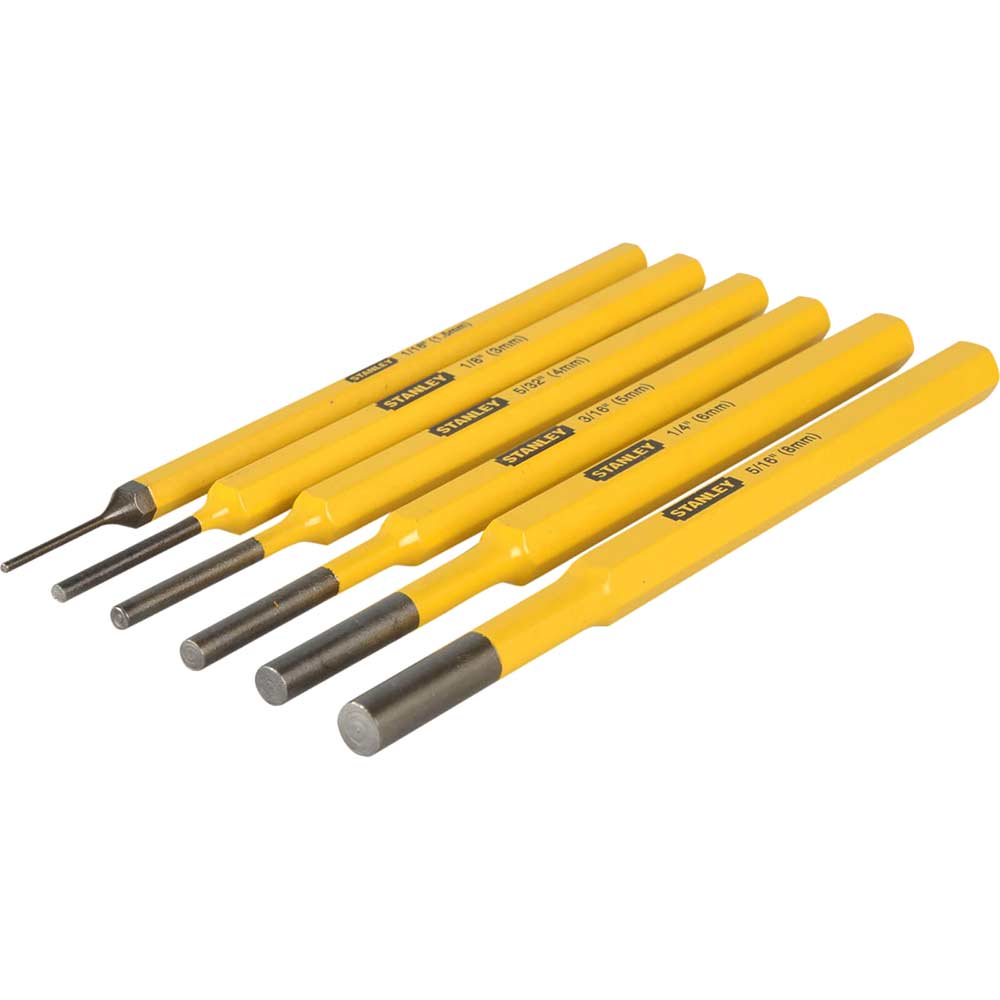 A 6 piece pin punch set made from quality chrome vanadium steel gives increased strength and durability, for retained accuracy when marking out centre lines, hole locations and pilot drill starting points. Quenched and tempered to precise s...
One of a comprehensive range of premier hand tools, suitable for daily professional use. Hardened, tempered and mirror polished chrome vanadium steel punches. Supplied with stand. Contents long pin punches Ø3 x 9.5 x 200, Ø4 x 9.5 x 200, Ø5...