Heavy duty, pressed steel frame with plastic coated handles. Revolving carbon steel head has unique waste collection facility and six punches size 2, 2.5, 3.0, 3.5, 4.0 and 4.8mm....
Made from specially hardened steel for wear resistance. Brass anvil and 6 punch revolving head with each size of punch being clearly marked. Punch capacity ranges from 2 to 4.5mm. Closing catch with auto opening function. Rust resistant coating. Suit...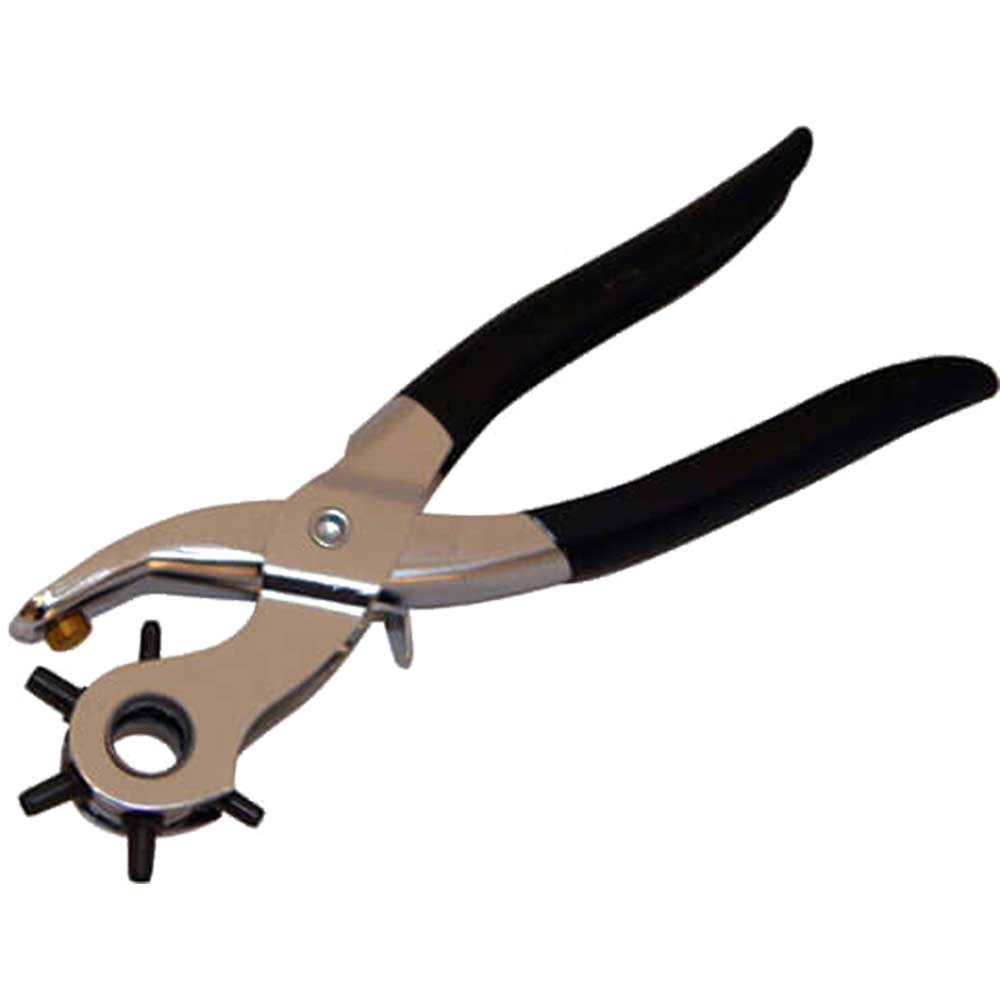 Features pressed steel frame with plastic coated grips revolving head has six different punch for punching holes in paper, plastic, leather and many other applicationsspecificationssizes 2, 2.5, 2.8, 3.2, 4.0, 4....