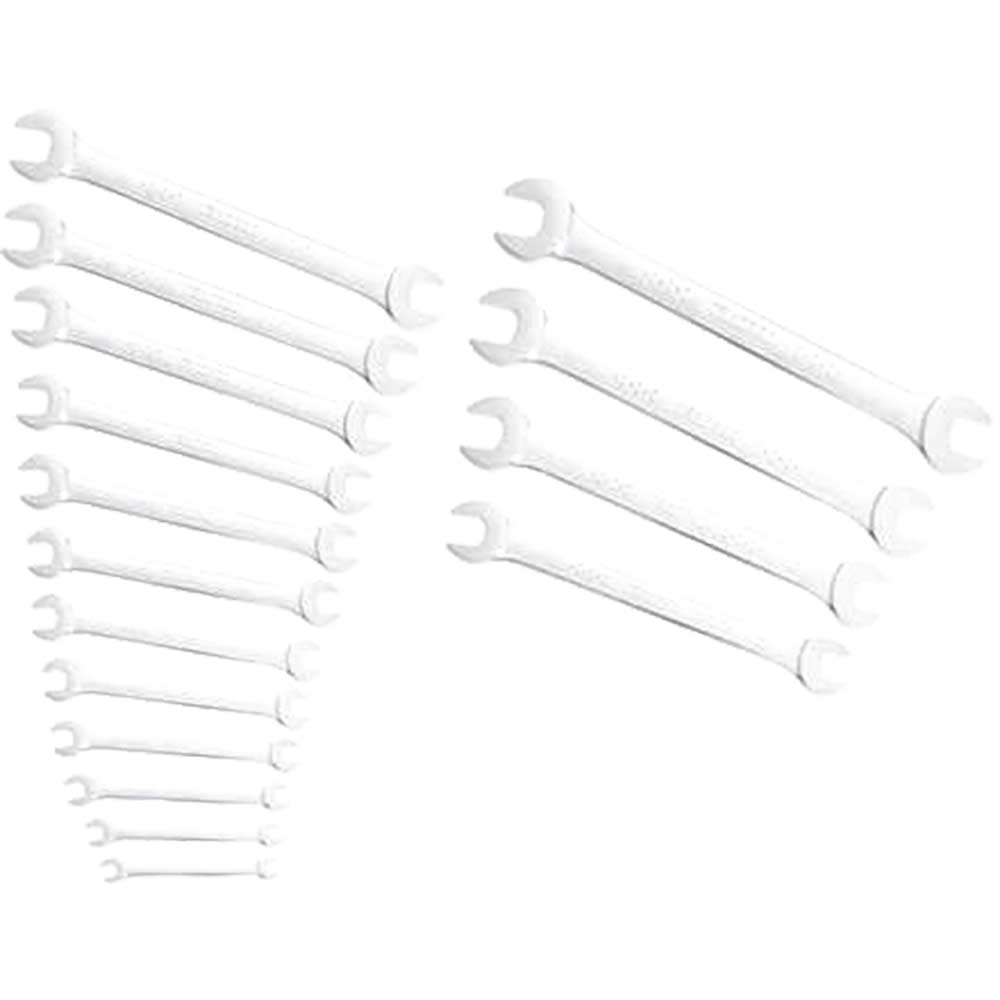 Set of open end wrenchesspecificationsquantity 16 piecessizes 4x5 6x7 8x9 10x11 12x13 14x15 16x17 18x19 21x23 22x24 26x28 27x29 30x32 33x35 36x41 38x42 mmweight 4730g...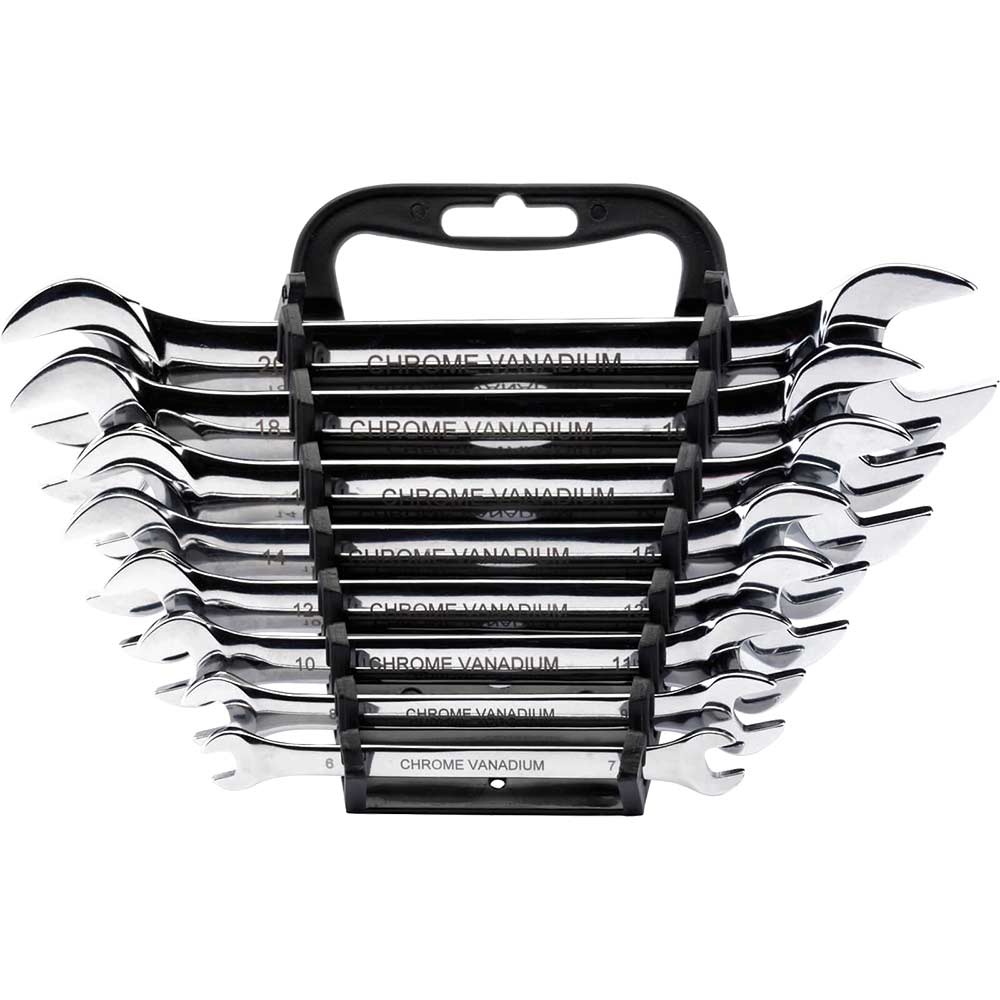 B i expert quality i b , forged from chrome vanadium steel hardened, tempered, chrome plated and fully polished. Open ends set at 15176. Supplied on wall mountable plastic rack. Contents 6 x 7, 8 x 9, 10 x 11, 12 x 13, 14 x 15, 16 x 17, ...
Double open ended metric spanners from expert by facom. Specifications bull size 8mm x 9mm...