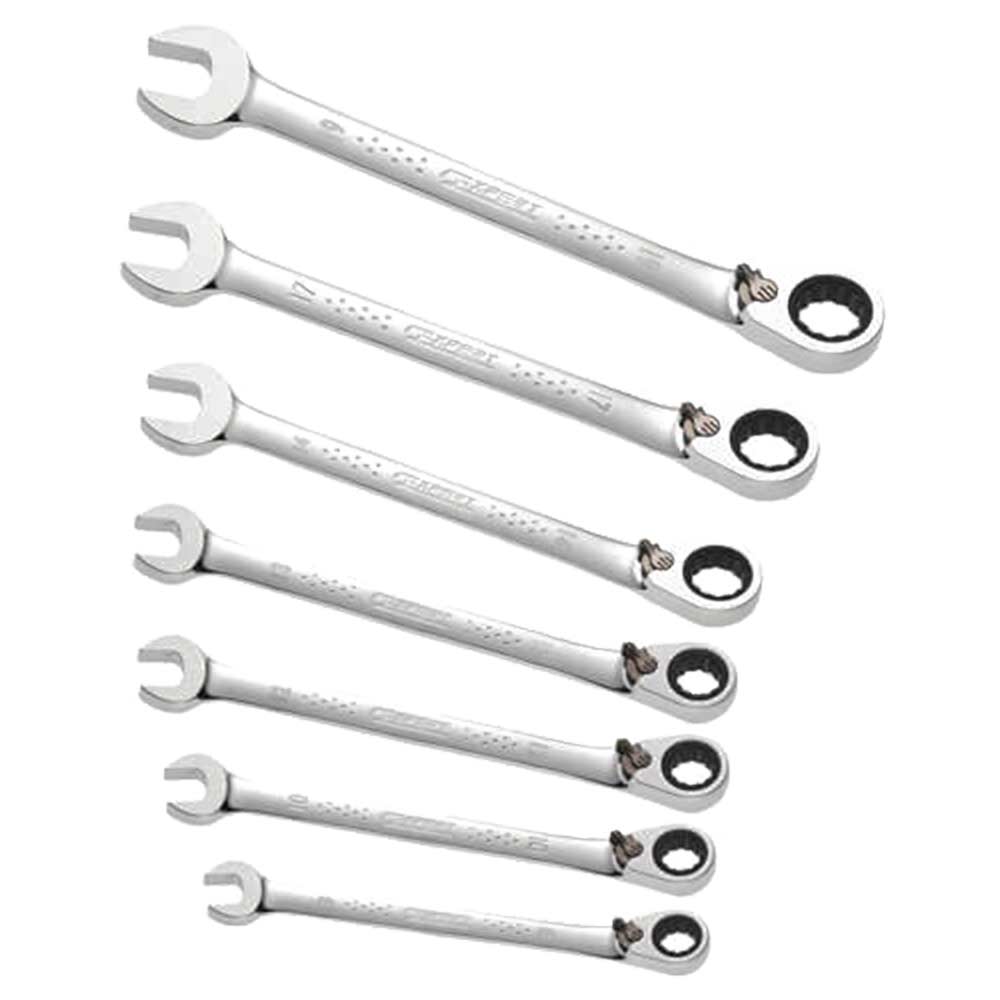 Features iso 691 iso 1711 1 5° increments on ratcheting ring end 12 point ogv® ring angled at 15° ogv® profile maximizing the contact surface with the nut for a longer lifetime open end angled at 15° from handle for i...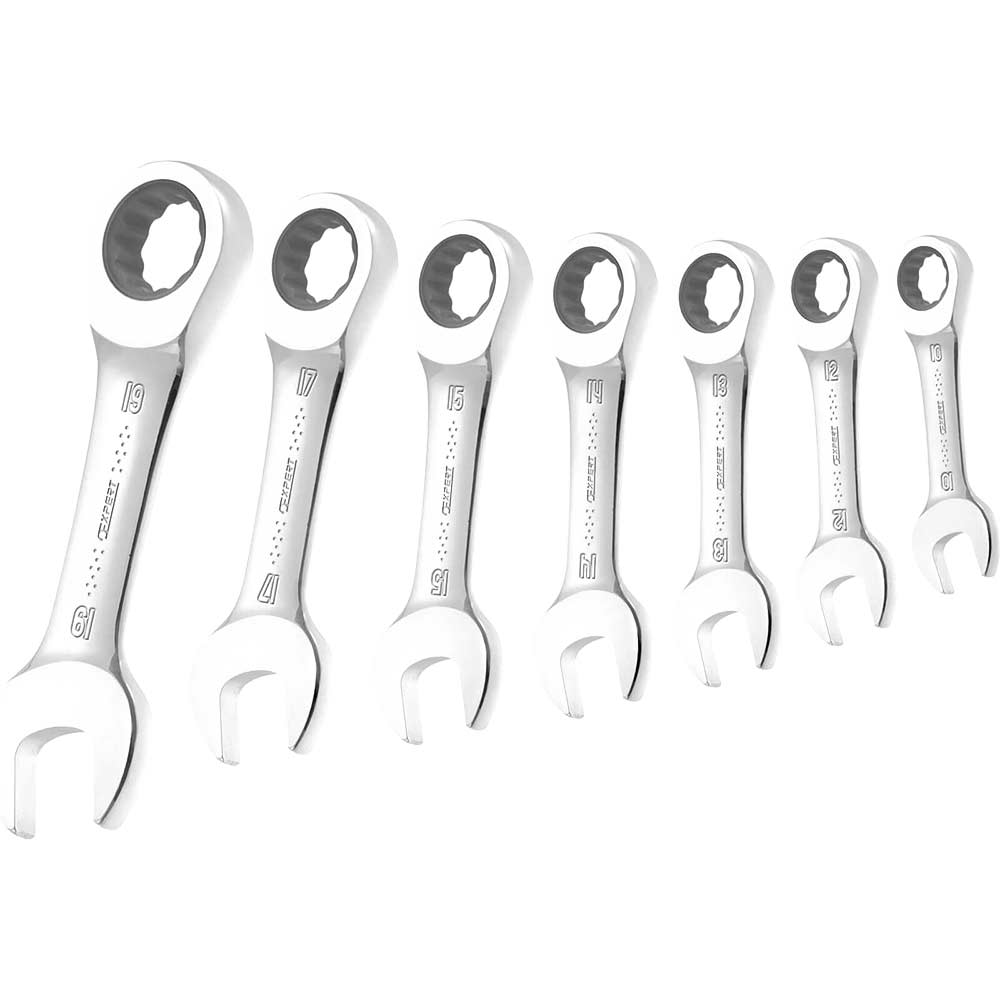 Expert e111104b 7 piece set of short ratchet combination metric spanners, which provide better accessibility in confined spaces. The ratchets have a 5deg increment and the ogvreg ring profile maximises the contact surface with the nut for ...
Module of 7 ratchet combination wrenches and 1 adjustable wrenchincludes polystyrene tray designed to be inserted into roller cabinet drawers empty tray brie010509specificationsquantity 7 piecessock...