Box containing 3 redlinevde ™ pliers 431002 180mm combination pliers, combicutter1 160mm side cutters, 431014 200mm snipe nose pliers. Info set of 3...
Set of classic pliers in a convenient storage case. Contains t3773 115mm side cutters, t3780f 110mm side cutters, t3799f 110mm oblique cutters, t3772 120mm snipe nose pliers, t3767 130mm snipe nose pliers t3770 120mm flat nose pliers info empt...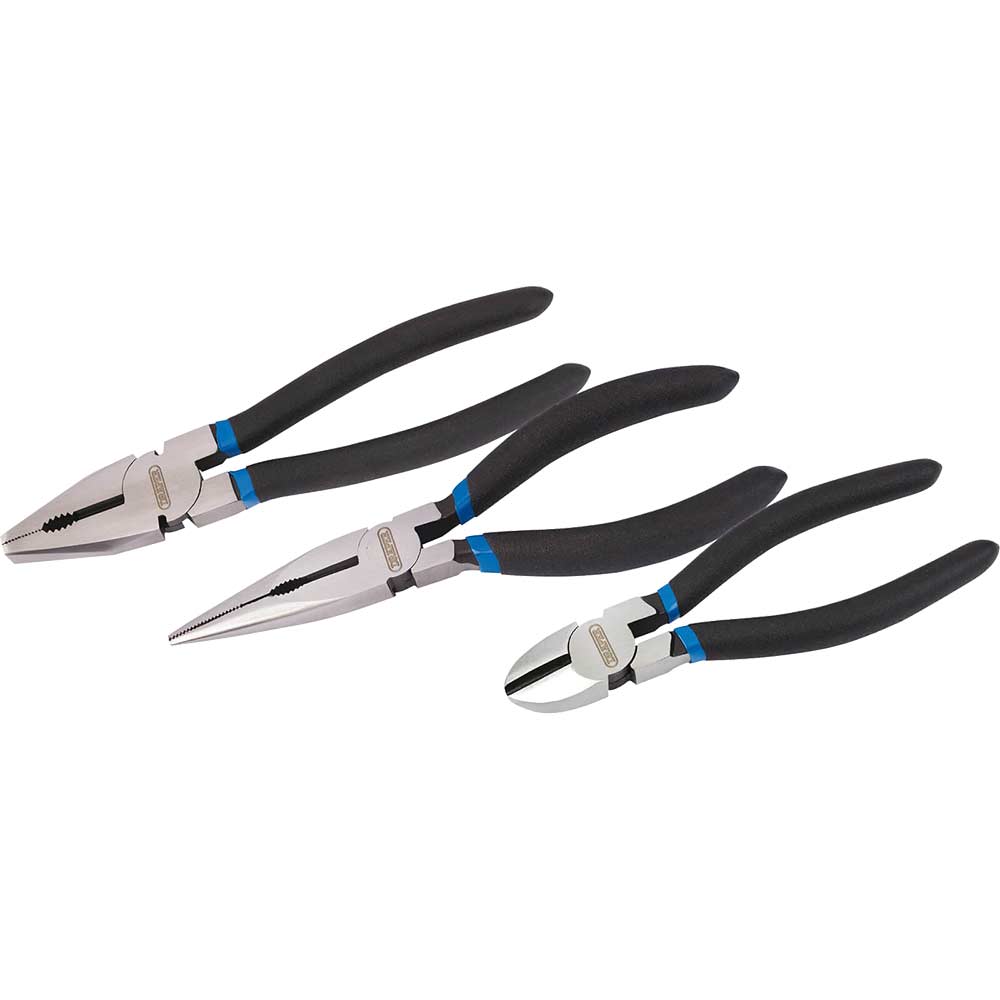 General purpose pliers set, manufactured from carbon steel hardened, tempered with induction hardened cutting edges for extra durability. Pvc dipped handles.. Contents bull 160mm combination pliers bull nbsp...