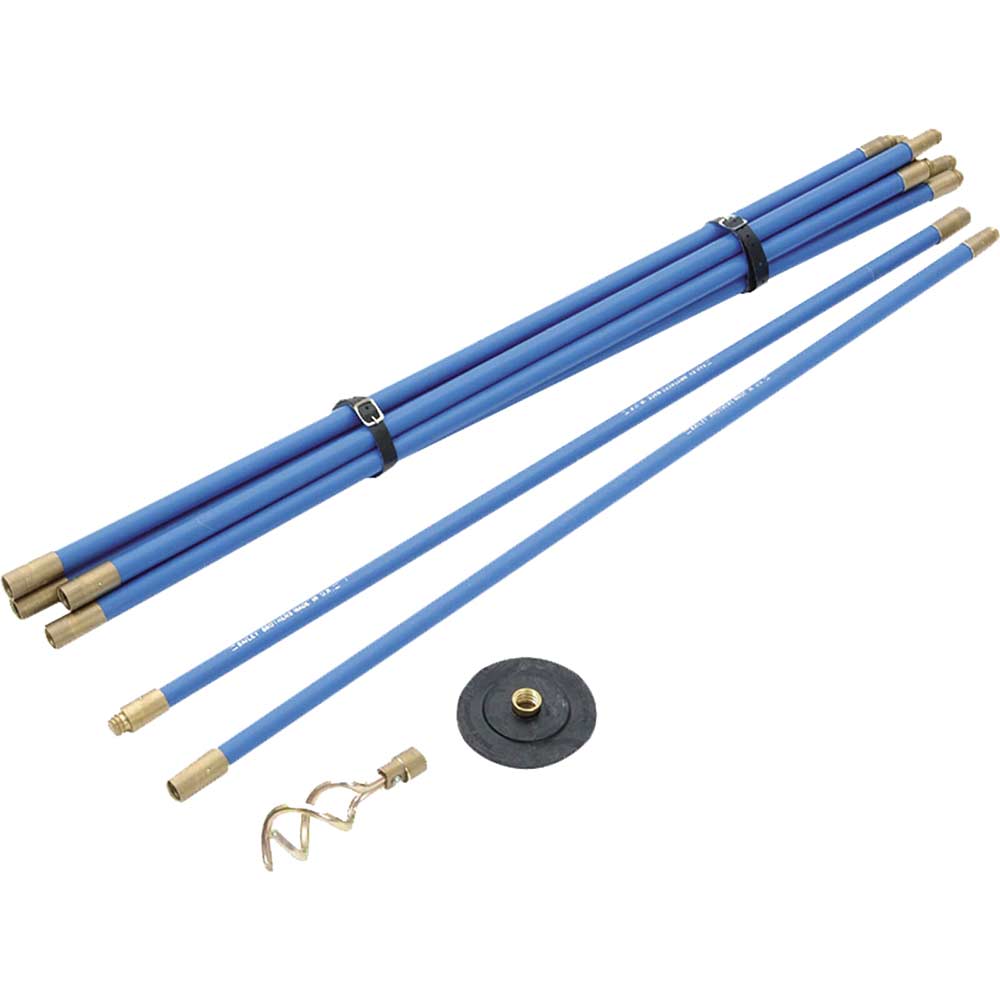 Universal type blue polypropylene drain rods set. Contains the following 10 x 3ft x 3 4in blue rods.2 x 12in straps.1 x 4in plunger.1 x 2in double worm screw.bull type universal bull size 23 4in x 3ft...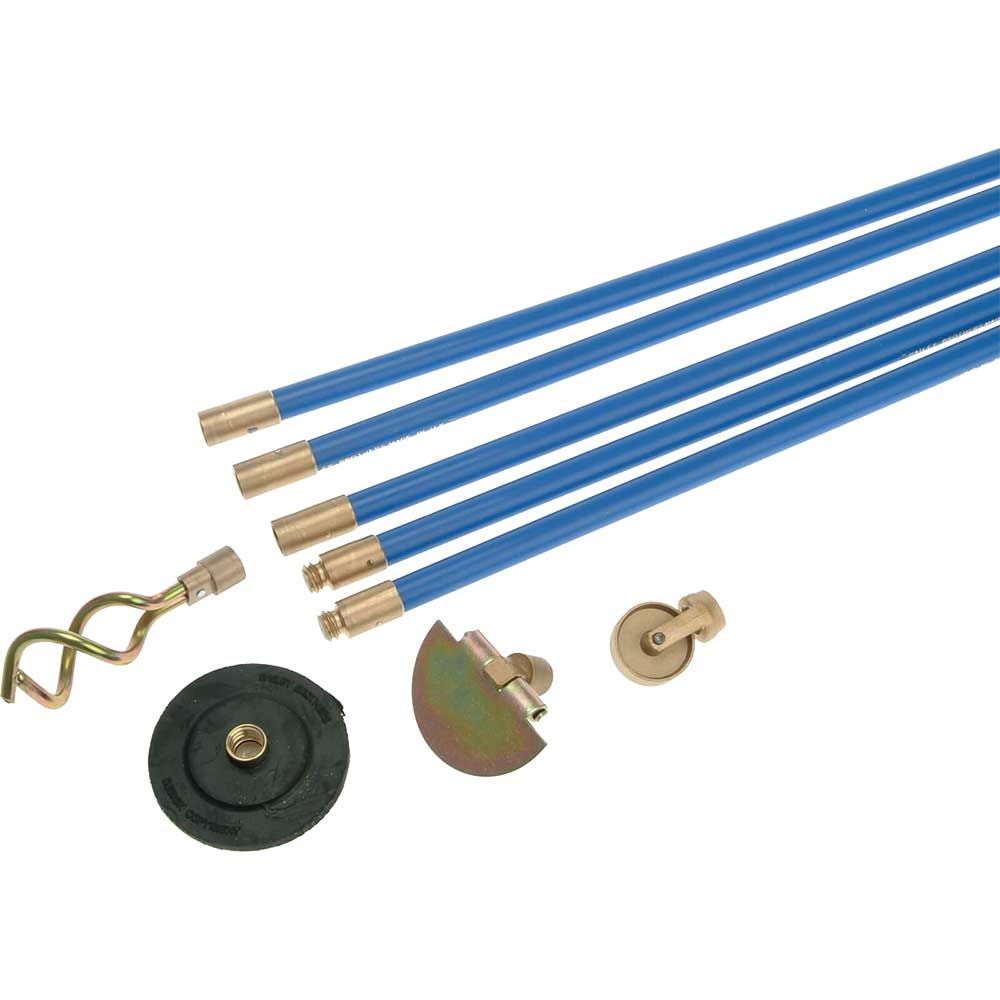 Universal drain rod and tool set.complete with four tools, for clearing and cleaning drains. Contents10 x 3 4 in x 3ft blue rods.1 x clearing wheel.1 x 4 in drop scraper.1 x 4 in plunger. 1 x 2 in double...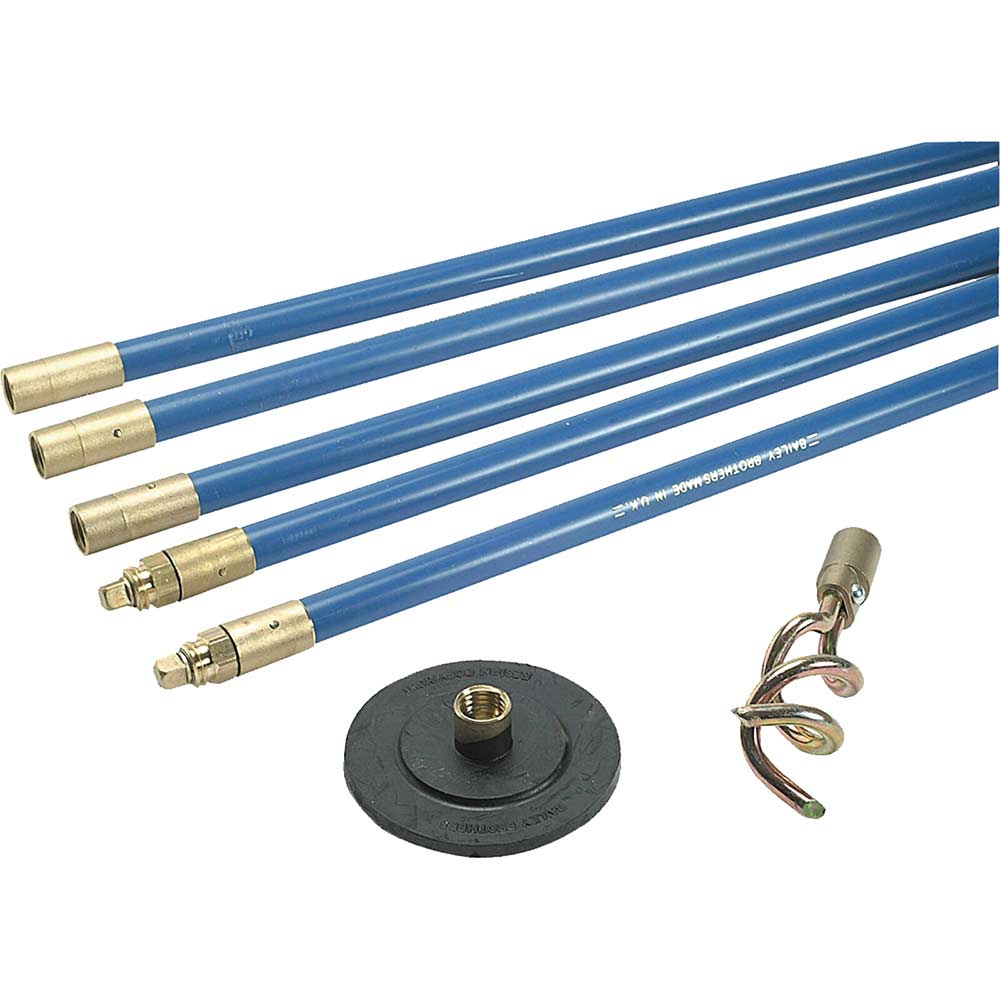 Baileys lockfast rods can be rotated in either direction and will remain secure in the most demanding conditions. The rods are manufactured from high grade polypropylene, complete with solid brass joints. The set contains the following...