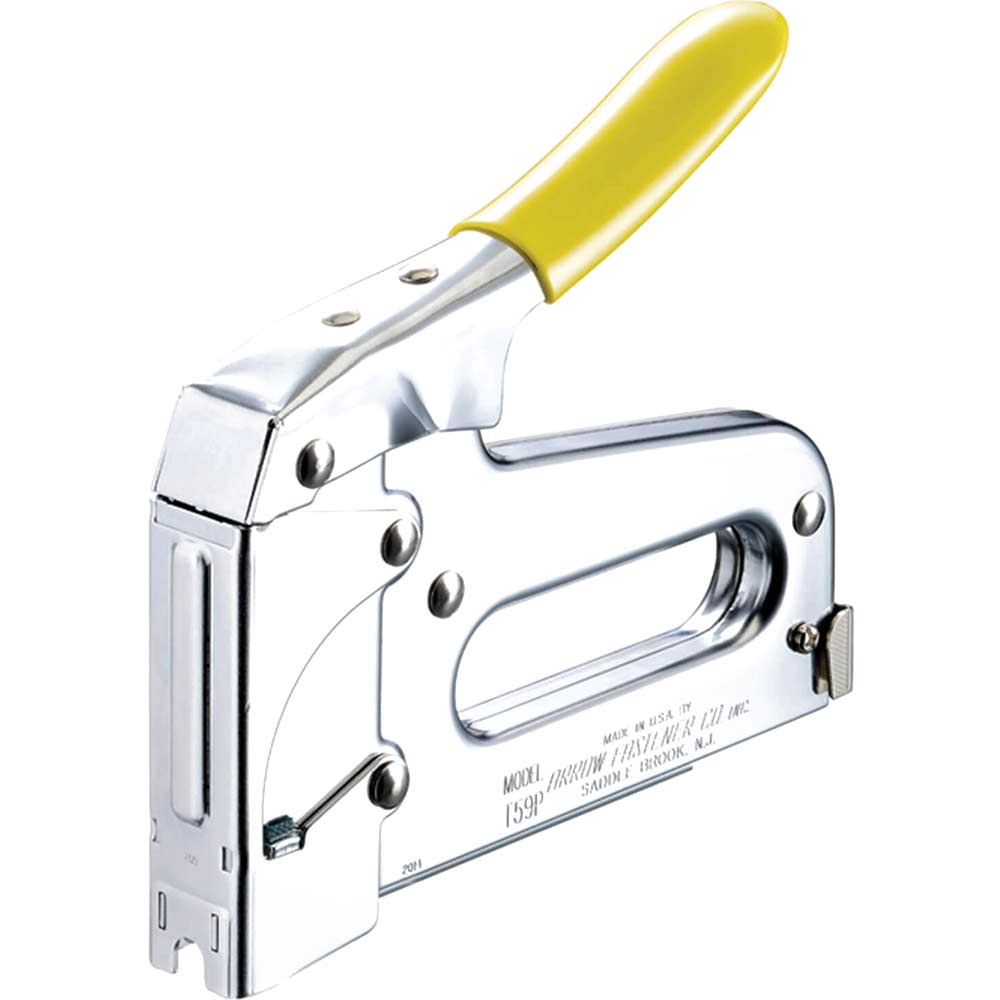 Arrow t59 insulated staple wire tacker with all steel construction and chrome finish which resists wear and tear. The grooved guide and driving blade ensure consistent stapling with jam resistant mechanism and a short span easy compression handle....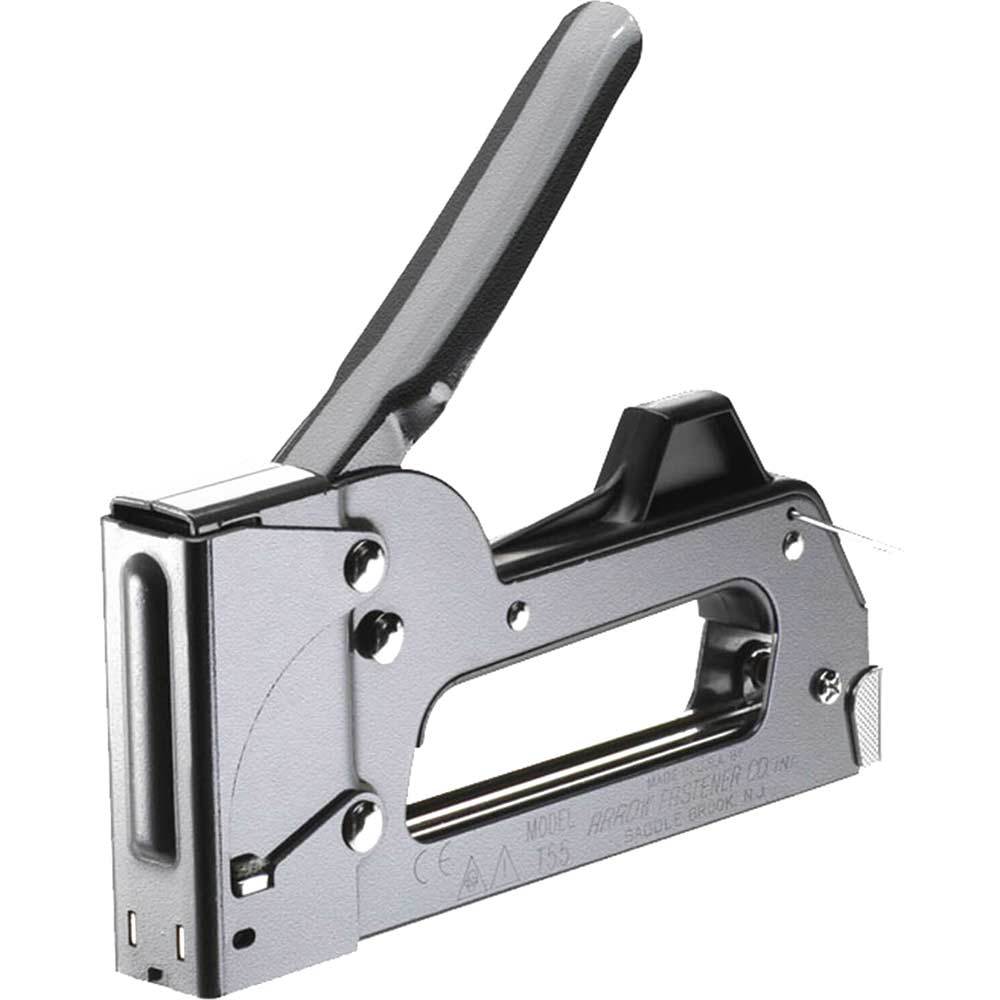 The arrow jt21c staple gun tacker has a lightweight, compact design. Ideal for light duty diy work with a durable chrome finish and all steel construction. It has a contoured handle, visual refill window, jamproof mechanism and a built in staple l...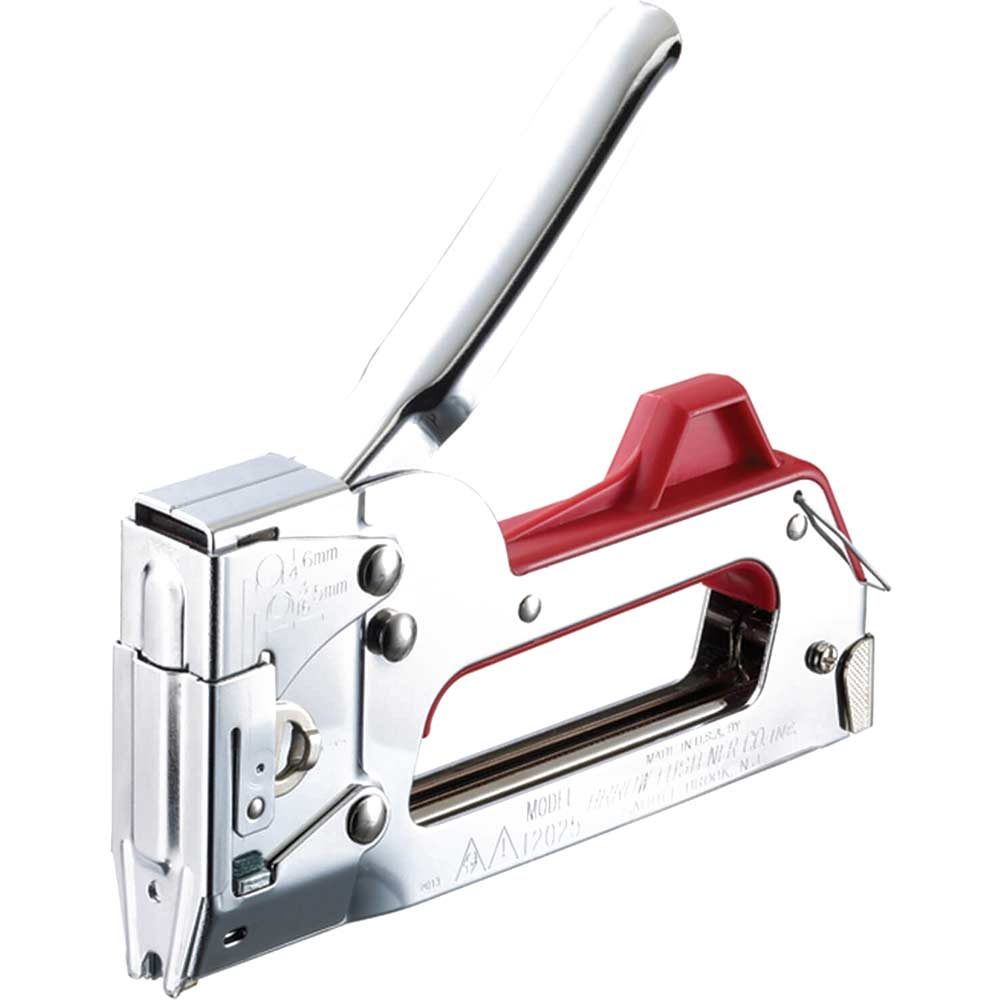 The arrow t2025 staple and wire tacker with built in staple height guide. The revolutionary guide is easy to use and enables this powerful staple gun to shoot flat crown staples and round crown staples. The guide can be adjusted so that round cr...