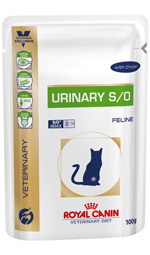 Royal canin feline veterinary diet urinary chicken s o is designed for pets with special needs. Once diagnosed, lifelong dietary management for your pet reduces the risk of stone formation and recurrence of lower urinary tract disease. Urinary s o effectively...
If your cat suffers from lower urinary tract disease you can help by feeding it a diet which provides optimal nutritional support for its urinary system. Urinary tract disease can lead to urinary stones including struvite and calcium oxalate. Royal canin...
Urinary s o is a complete dietetic feed for dogs formulated to dissolve struvite stones and reduce their recurrence through its urine acidifying properties, a low level of magnesium and a restricted level of protein, but of high quality. Note please ensure...