Royal canin feline veterinary diet urinary s o is designed for pets with special needs. Once diagnosed, lifelong dietary management for your pet reduces the risk of stone formation and recurrence of lower urinary tract disease. Royal canin urinary s o...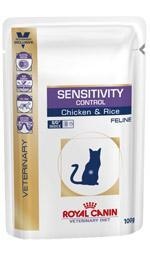 Royal canin feline veterinary diet sensitivity s o chicken are recommended as an aid in the investigation and management of dietary sensitivity or allergy dietary intolerance acute diarrhoea chronic diarrhoea inflammatory bowel disease ibd post surgical...
If your cat suffers from lower urinary tract disease you can help by feeding it a diet which provides optimal nutritional support for its urinary system. Urinary tract disease can lead to urinary stones including struvite and calcium oxalate. Royal canin...