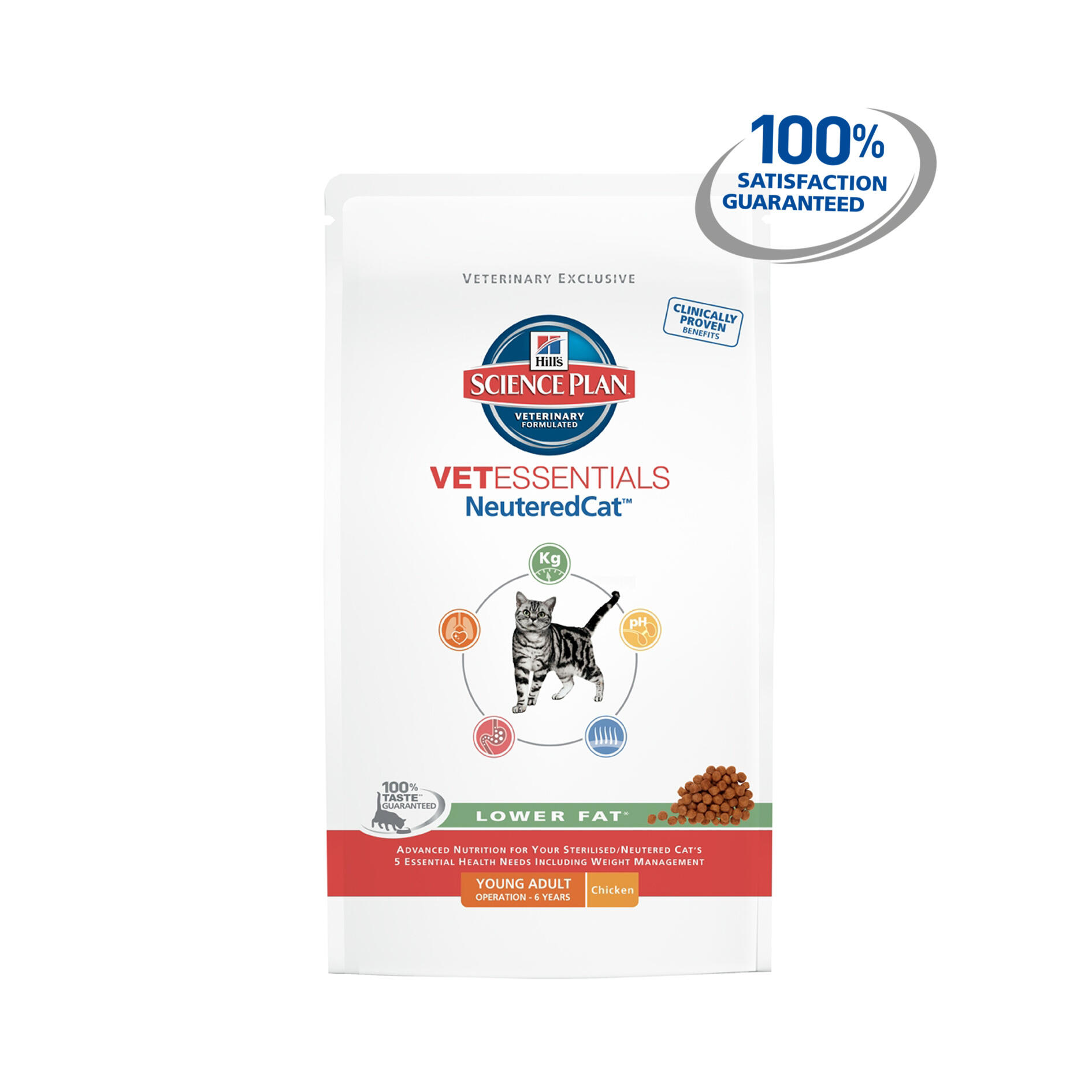 Neutered cats are over three times more likely to become overweight and suffer with urinary problems. Hill's science plan feline young adult neuteredcat chicken is tailored to meet the needs of neutered cats. Formulated with clinically proven antioxidants...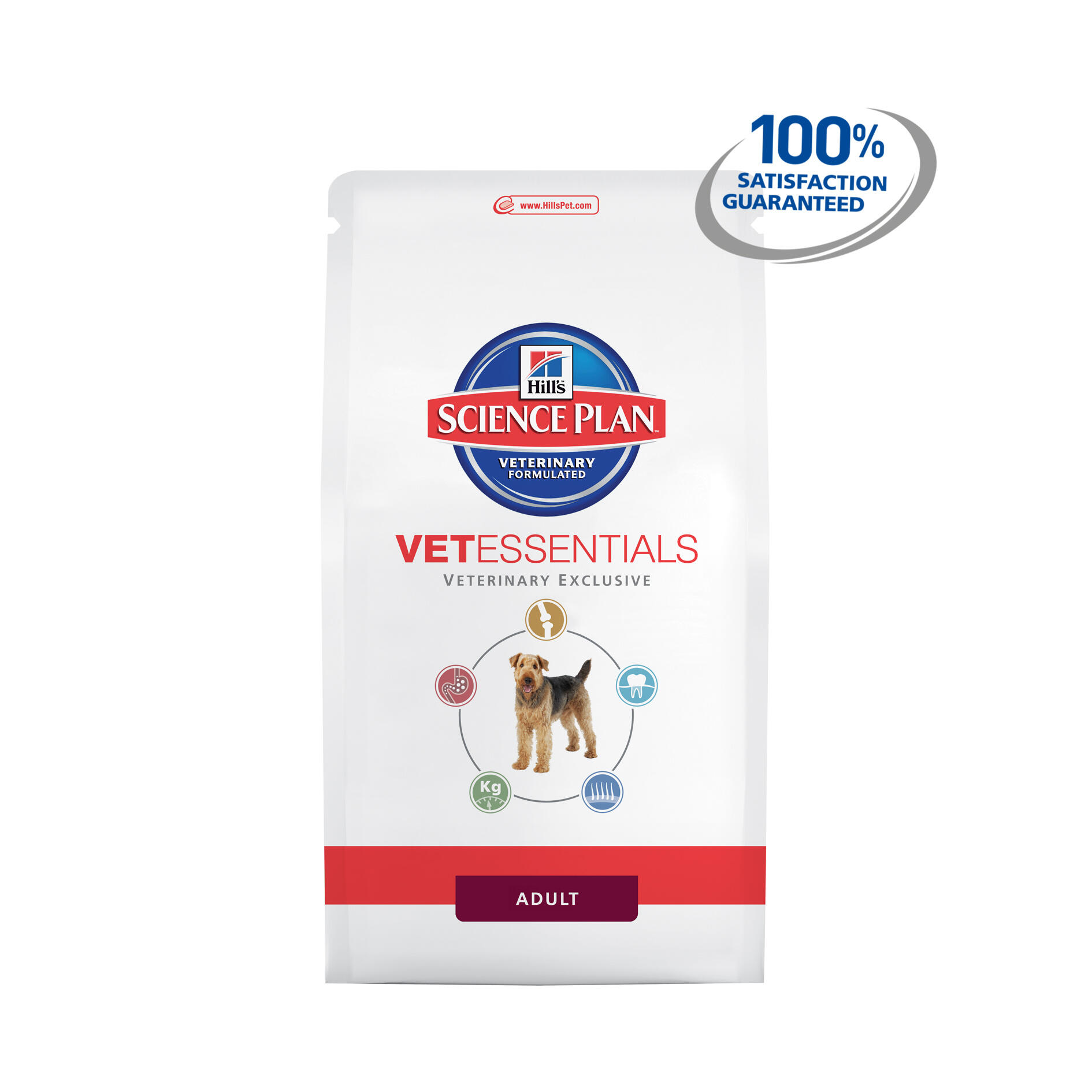 Hills vet essentials adult is a veterinary exclusive diet which is specially formulated advanced nutrition for joint health and vitality, weight control and clean teeth. The biscuit composition provides a clinically proven cleaning action while appropriate...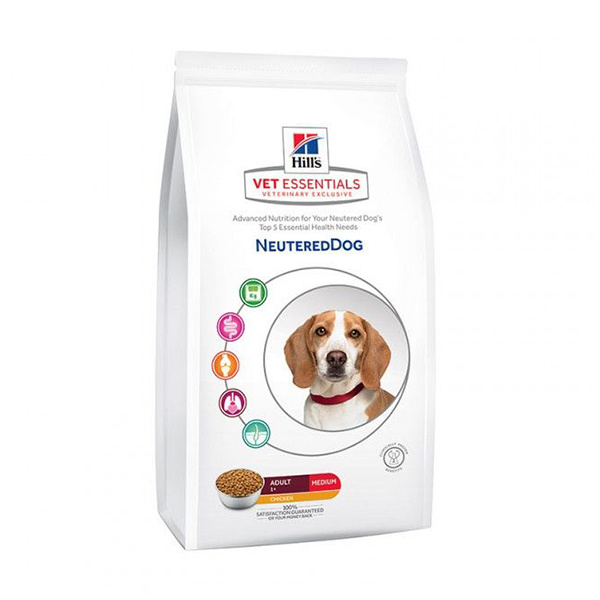 Neutering has many benefits, but one downside is the increased risk of excess weight gain. This delicious dog food features a unique weight management formula to keep dogs in great shape. Essential nutrition for neutered dogs protects against joint and...