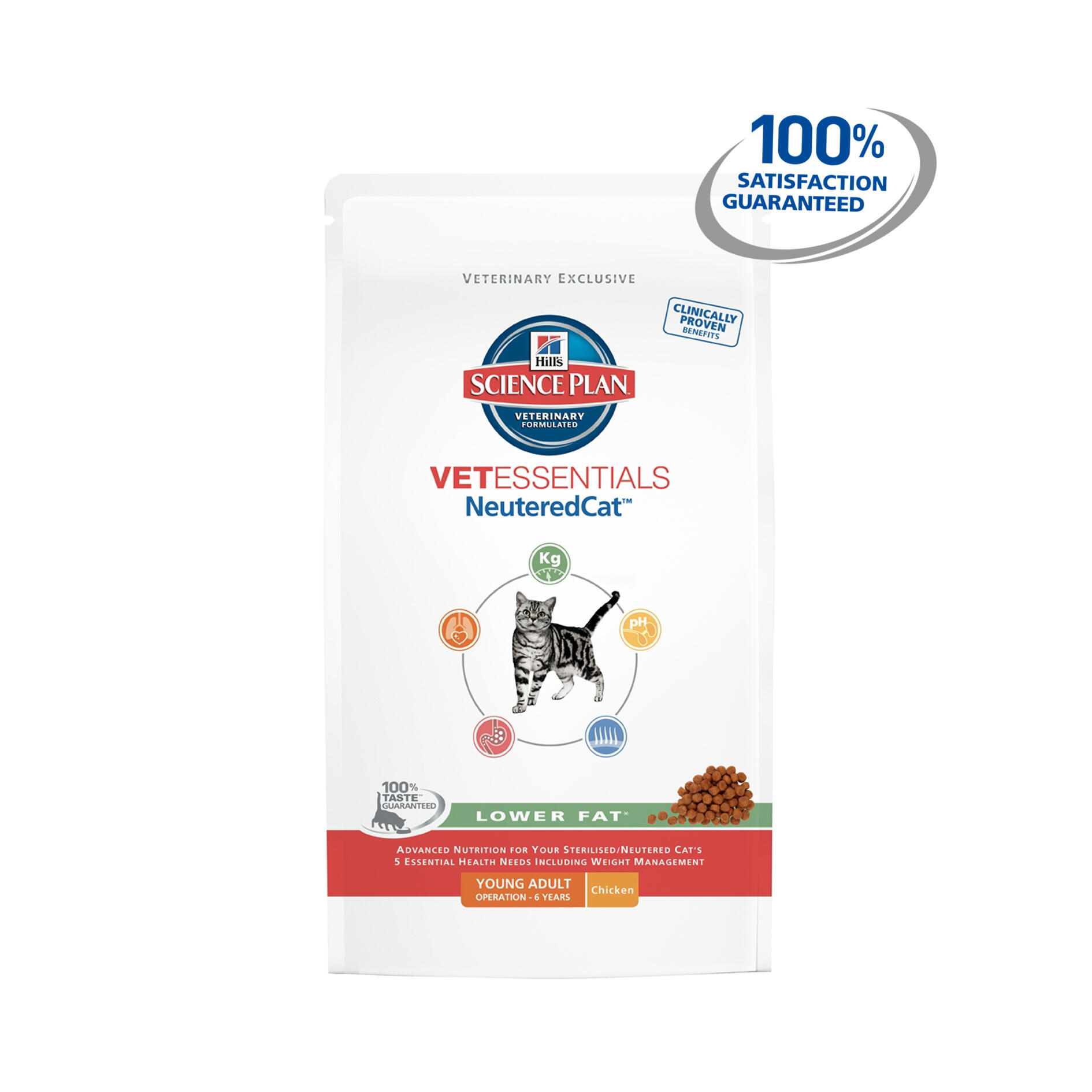 Neutered cats are over three times more likely to become overweight and suffer with urinary problems. Hill's science plan feline young adult neuteredcat chicken is tailored to meet the needs of neutered cats. Formulated with clinically proven antioxidants...
Hills vet essentials adult is a veterinary exclusive diet which is specially formulated advanced nutrition for joint health and vitality, weight control and clean teeth. The biscuit composition provides a clinically proven cleaning action while appropriate...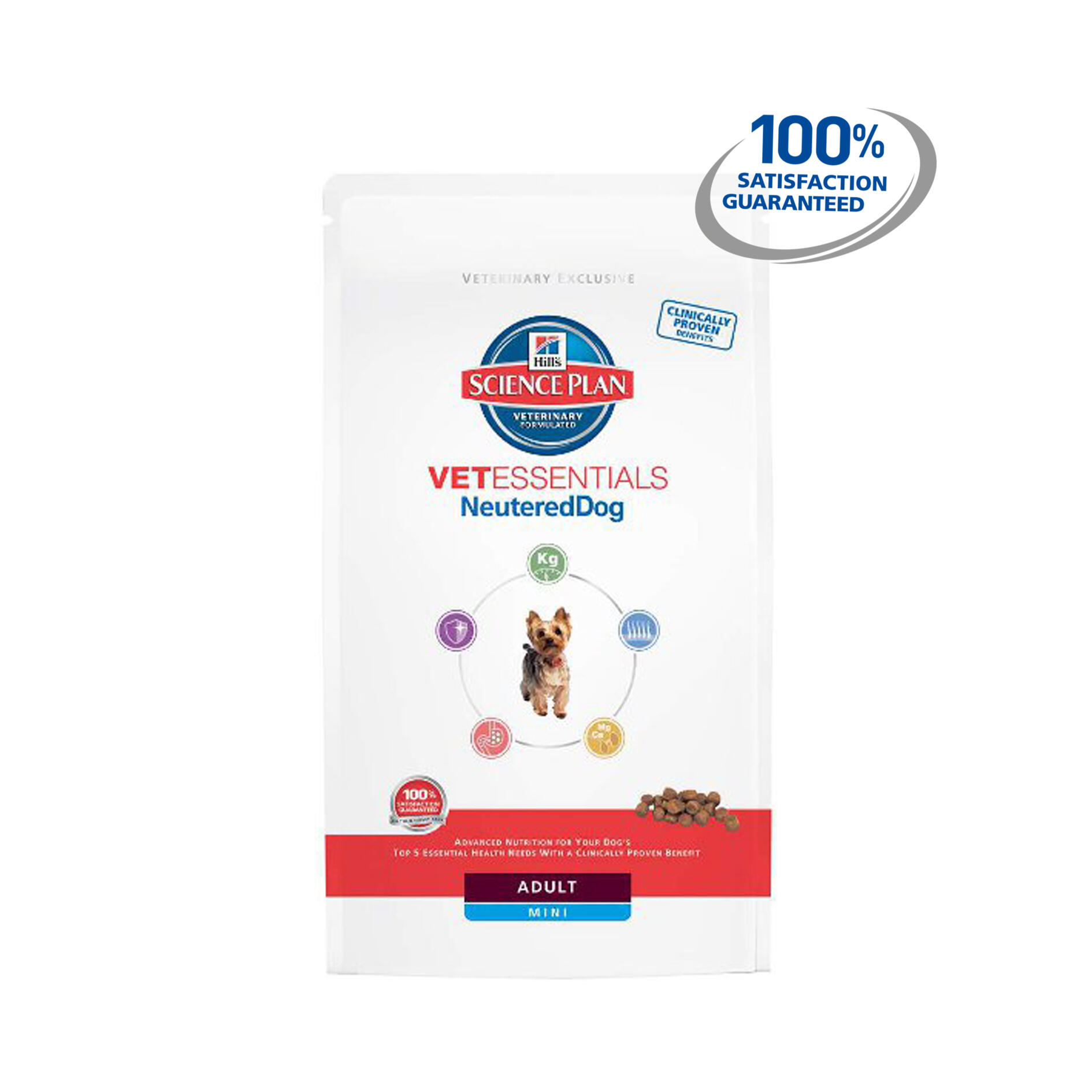 This revolutionary nutritional recipe filled with succulent chicken is proven to help dogs stay in optimum shape and health after neutering. After neutering dogs are prone to put weight on and have lower metabolisms. With high levels of antioxidants to...