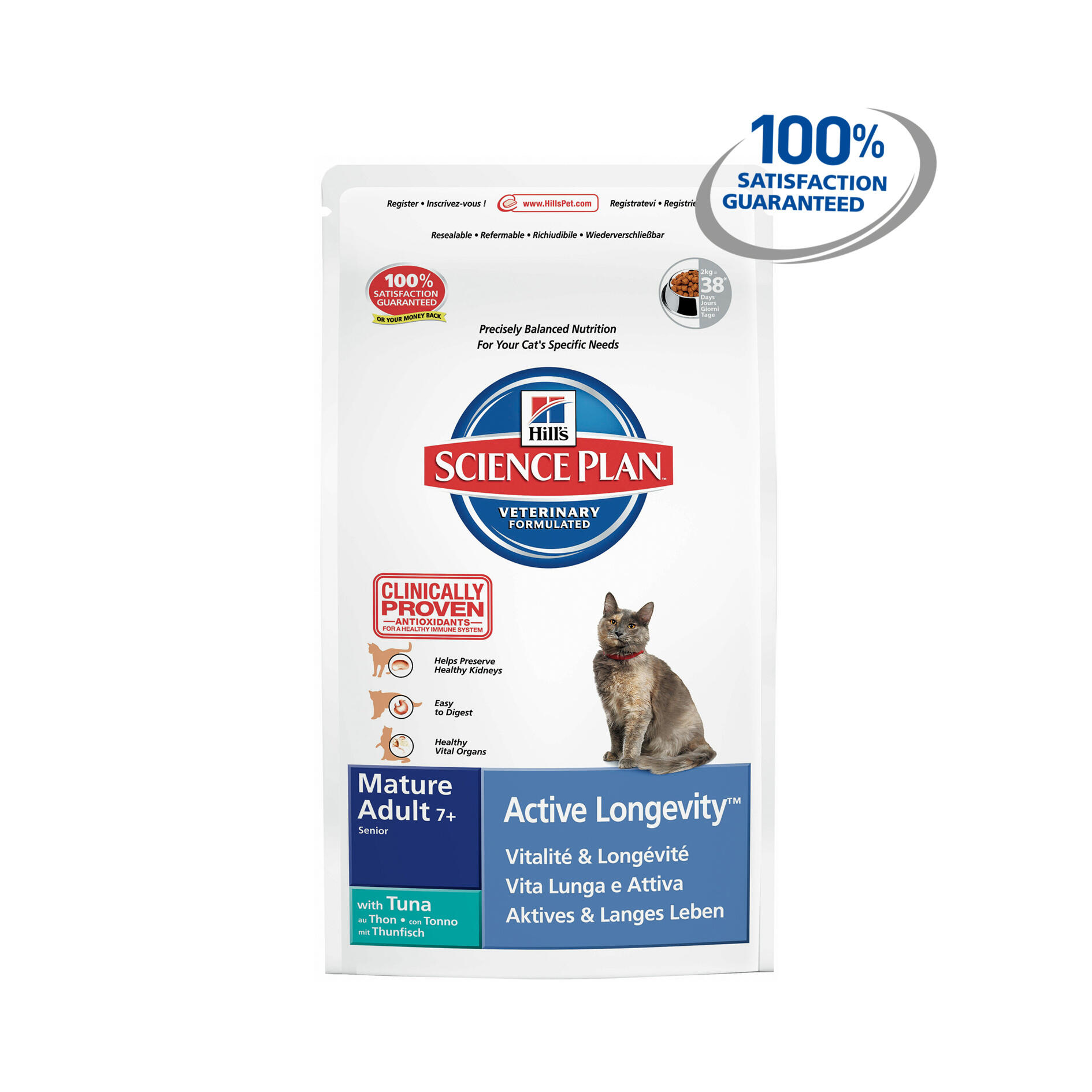 Hills science plan feline mature adult 7 active longevity with tuna is formulated with clinically proven antioxidants, omega 3 fatty acids and reduced phosphorus. It contains vitamin e and vitamin c to preserve healthy kidneys, balanced mineral levels...
As cats grow older their dietary needs change. With hill's feline senior cat food with chicken you can give your ageing cat health and excellent looks. It contains everything an older cat needs to stay fit, strong and lively and thus keeps it healthy...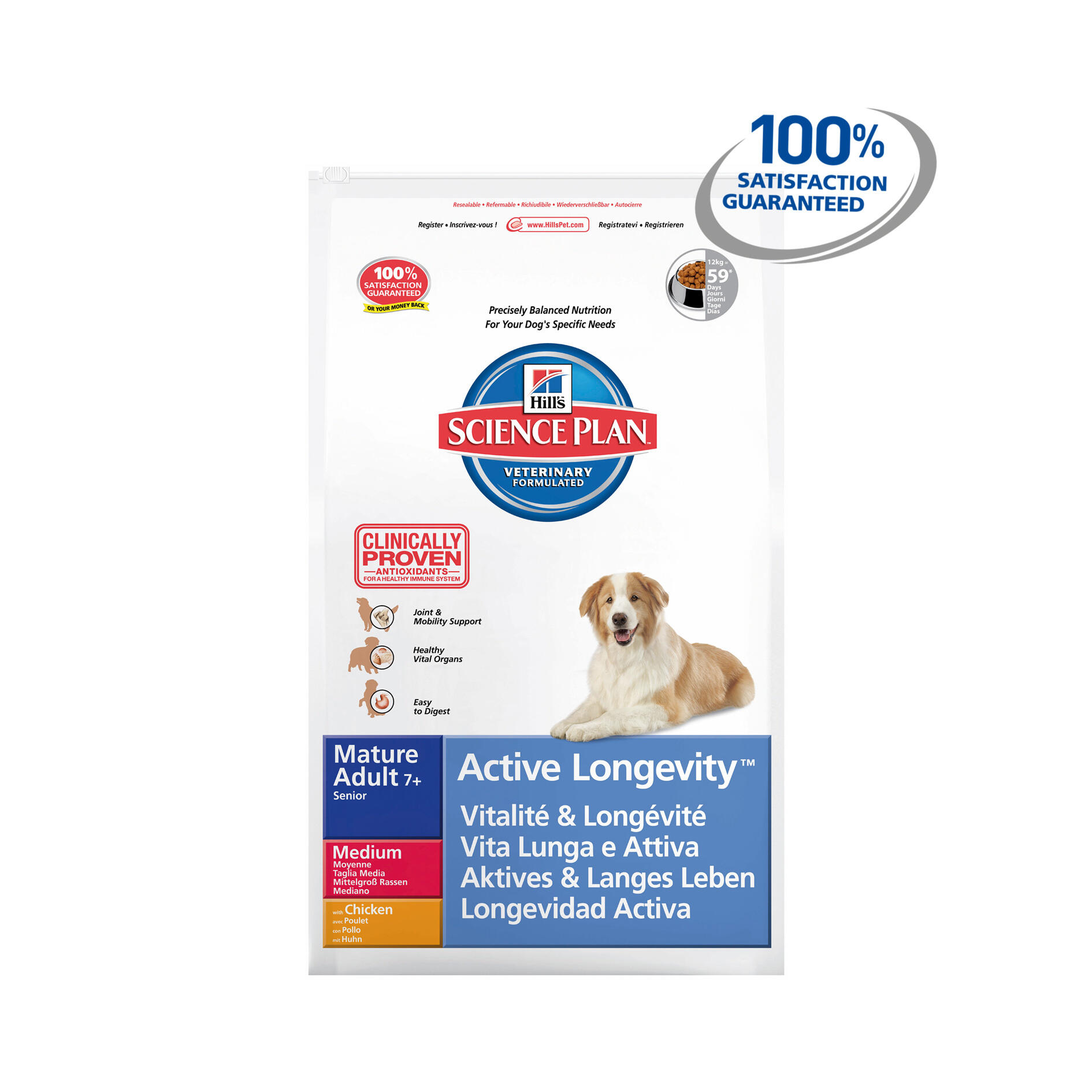 Hills science plan canine mature adult 7 active longevity medium with chicken is an ideal feed if your pet is entering their later years and are beginning to struggle with their mobility. Containing glucosamine and chondroitin from natural sources for...