There can be a variety of reasons for your dog's itchy, scratchy skin condition and upset stomach, from food allergy to food intolerance. A frequent cause is the abnormal reaction to the protein found in many pet foods. To help minimise chances of such...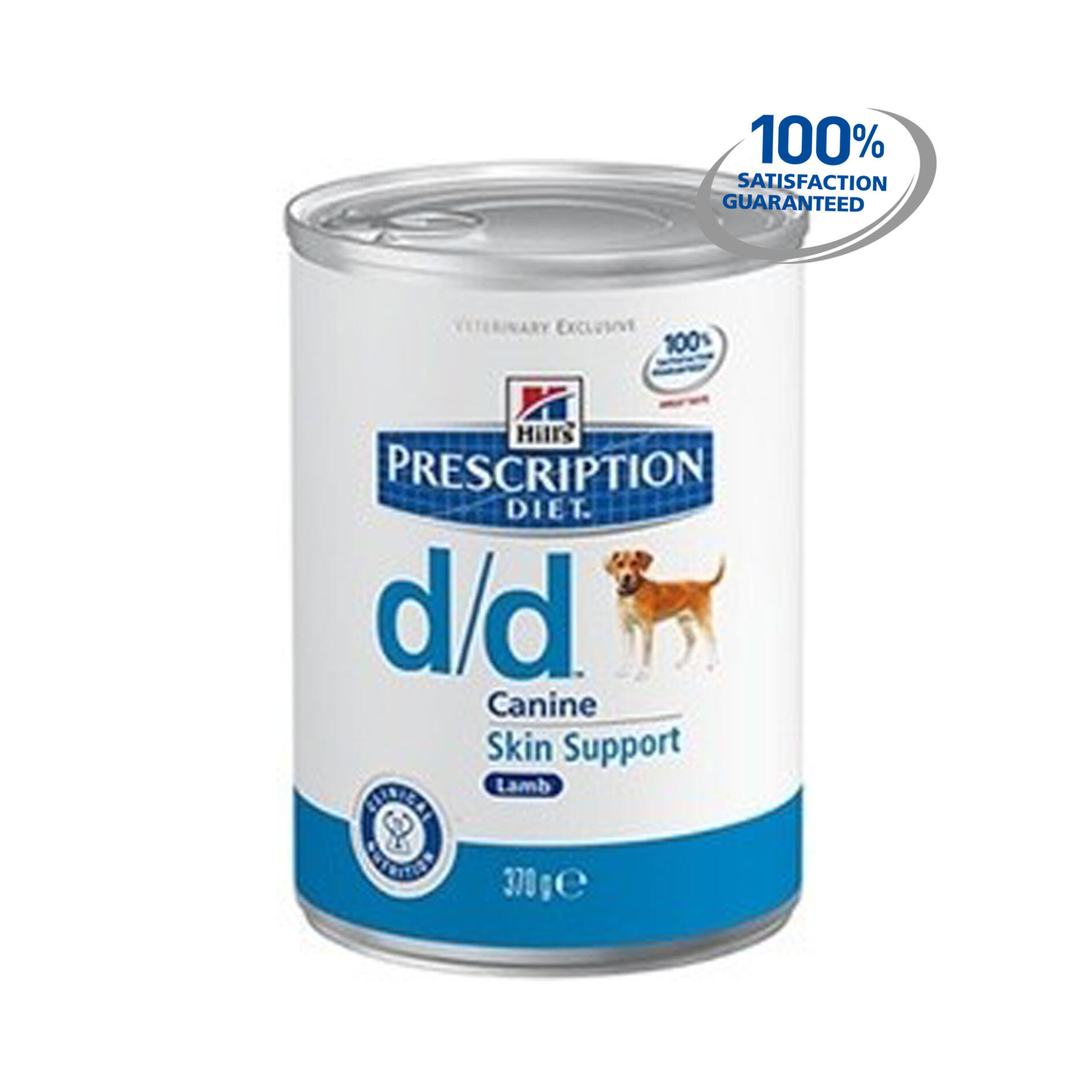 Hills prescription diet canine d d salmon canned is specially designed for the nutritional management of dogs with food allergies or intolerances and relieves and soothes the uncomfortable signs of digestive problems. It also helps to avoid the development...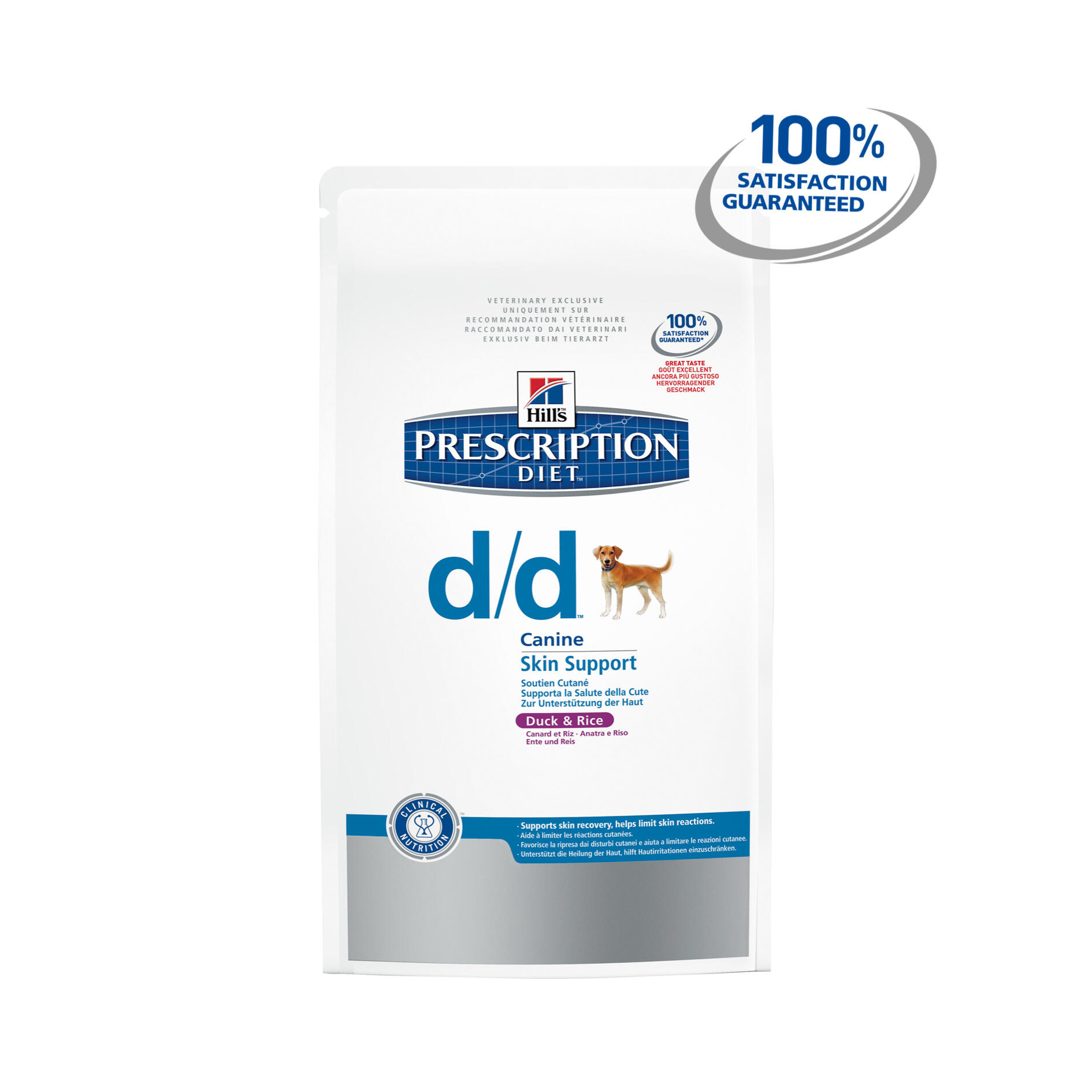 Hills prescription diet canine d d duck rice is specifically designed for dogs that are sensitive certain types of protein sources, such as beef, dairy products and wheat. The carefully regulated content provides your dog with all of the essential nutrients...